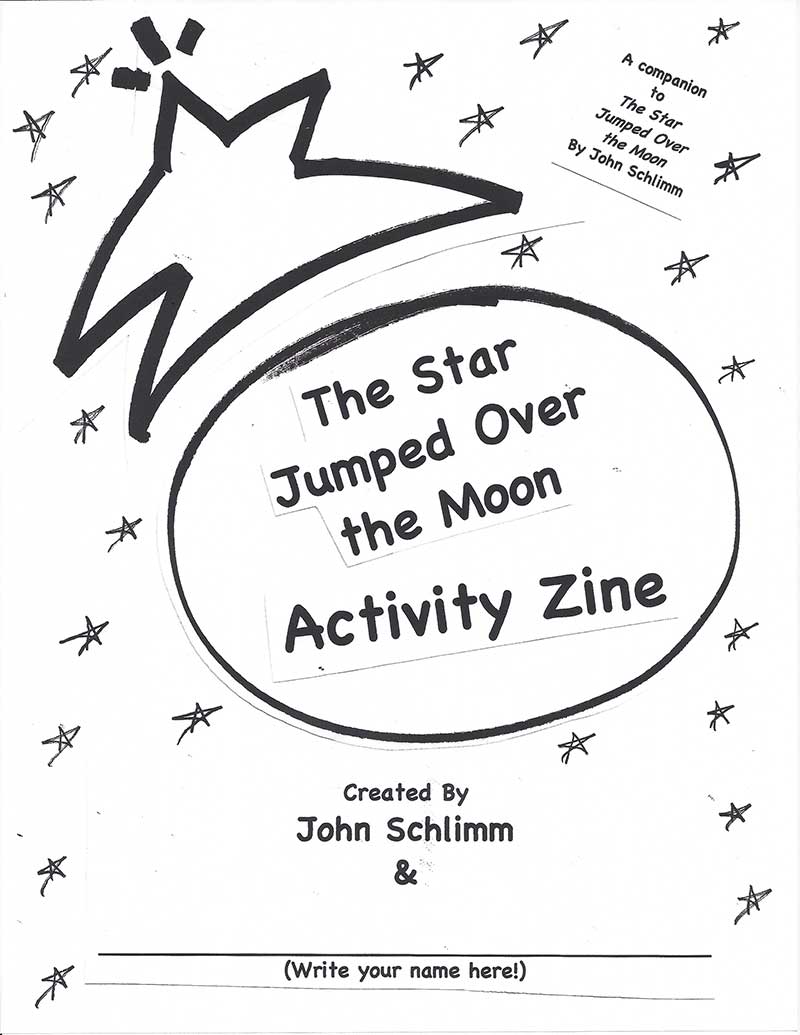 The Star Jumped Over the Moon Activity Zine
Dear Parent, Teacher, Librarian, Group Leader, & Others:
Welcome to The Star Jumped Over the Moon Activity Zine! You can download the zine for free via the button below.
"What is a zine?" You may wonder. Short for magazine or fanzine, a zine is a small circulation collection of images, text, and other artwork that traditionally is handmade and reproduced via photocopier by one person or group around one theme or cause, such as embracing what makes you different and unique, exploring creativity and self-expression, and discovering your potential to leap to great heights in this world!
The Star Jumped Over the Moon Activity Zine is geared toward children ages seven and younger, and can be used solo or as a companion activity guide to my picture book The Star Jumped Over the Moon. Likewise, the pages inside the zine can be completed individually—using crayons, colored pencils, collage, and any other tools, materials, and methods you wish—or as a group and then compiled in various ways to produce original zines for each creator.
The Star Jumped Over the Moon picture book, published by Familius, is a story about discovering and embracing what makes each of us unique individuals. It's the story of friendship, self-exploration, living and letting go, transformation, and ultimately using our talents and everything else that make us different to navigate the joys and challenges of life, while propelling ourselves toward our dreams and best days ahead. Each reader soon discovers that, indeed, YOU are the star that jumped over the moon!
Have Fun Creating! +++++
John
Other Additional Free Downloads:
The Star Jumped Over the Moon Discussion & Activity Guide for Parents, Teachers, Librarians, & Others
The Imagination Generation Activity Zine
Download Free Zine