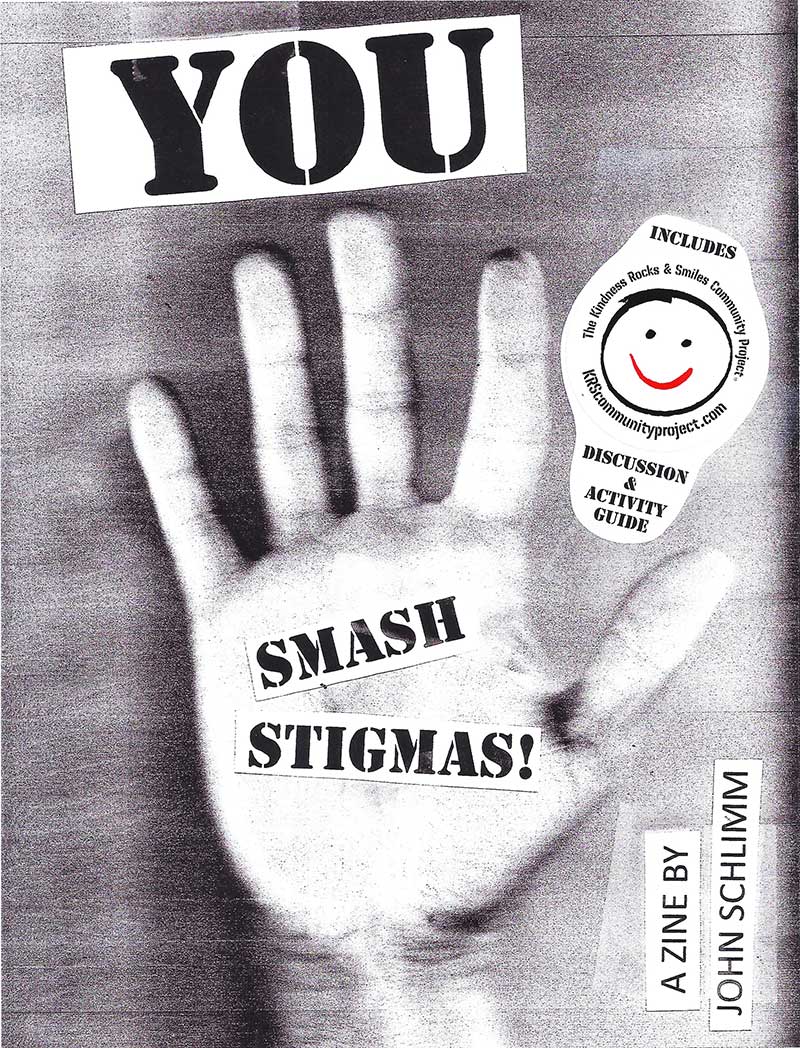 YOU SMASH STIGMAS! Zine
Stigma:
The misunderstanding of a mental, physical, or other trait, issue, life choice, or way of living that is viewed and labeled in a negative, cruel, and destructive way.
Hello, You!
Welcome to the YOU SMASH STIGMAS! zine, which also includes a Discussion & Activity Guide. You can download the zine for free via the button below.
A big part of our mental health initiative and overall mission at The Kindness Rocks & Smiles Community Project™ is to break down stigmas of all kinds. We do this by encouraging people of all ages—starting with YOU—to love their brains, to embrace the traits and gifts that make them unique individuals, and to better understand their own extraordinary life journeys—the joys and the challenges—and those of others.
On your own or within a group, we invite you to use the YOU SMASH STIGMAS! zine—both the images throughout this zine and the discussion questions and activities at the end—to explore what stigmas mean to you and what role you can play in smashing through them, for yourself and others.
Together, we can make a positive impact in each of our own lives and the lives of others by recognizing stigmas, understanding how destructive they are, and then putting them where they belong
ENJOY YOUR JOURNEY!
~ Megan + John
Download Free Zine