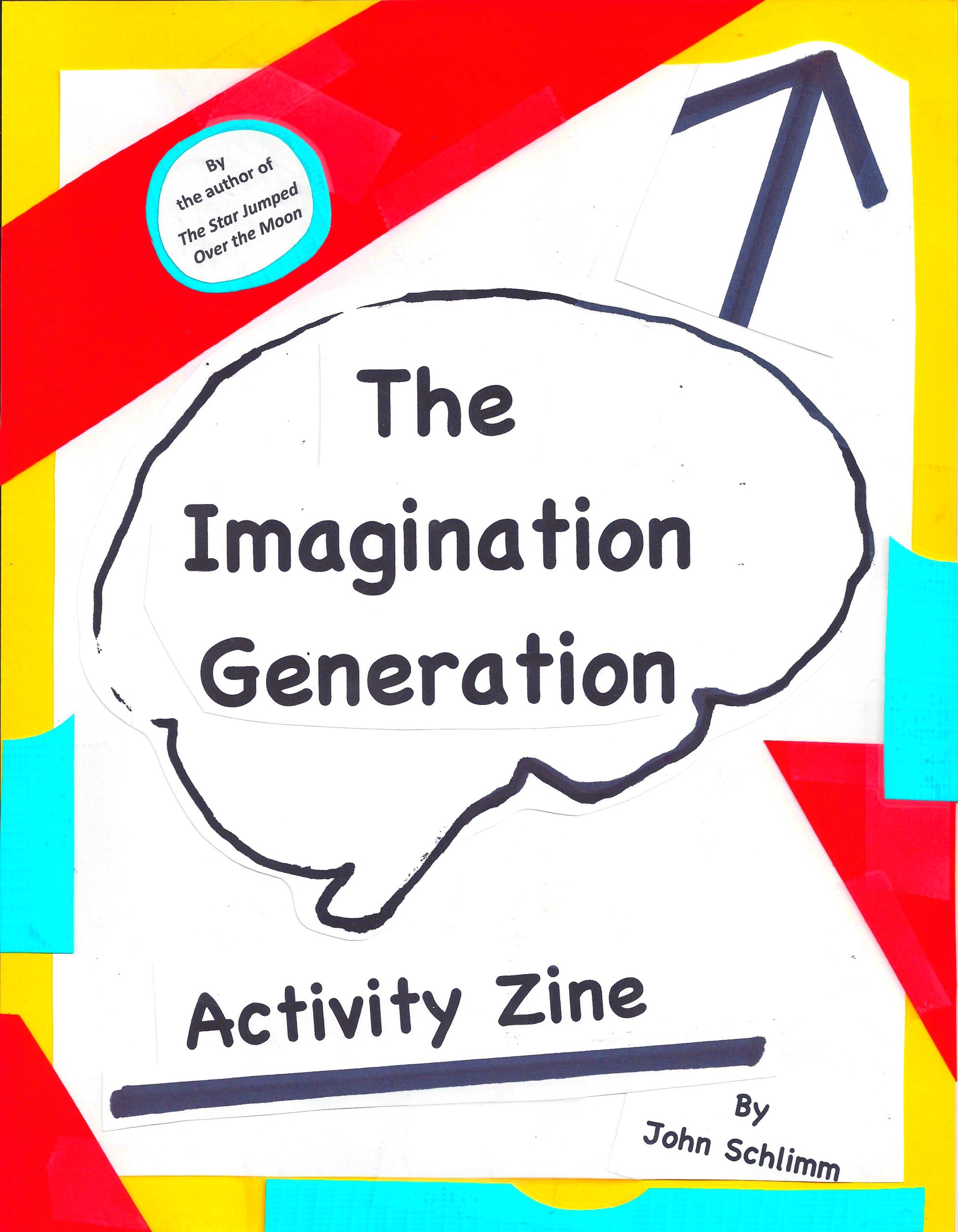 The Imagination Generation Activity Zine
Dear Parent, Teacher, Librarian, Group Leader, & Others:
Welcome to the The Imagination Generation Activity Zine! You can download the zine for free via the button below.
Kids today, born after 2012, are officially labeled "Generation Alpha." But I like to also celebrate them as The Imagination Generation.
Every human being is born with a limitless imagination. However, today's kids — newborn to age nine — have more tools and pathways for exploring, cultivating, and wholly realizing their imaginational potential — inside their still-developing brains — than any other generation before them. This moment in time is their jackpot-winning lottery ticket.
The twelve activity pages inside The Imagination Generation Activity Zine are fun, creative, and inspiring tools that you can use with the child or children in your life — at home, in the classroom or library, for programs throughout the community, and more. These activities are meant to help spark, explore, process, and develop the imagination, creativity, curiosity, feelings, connection, participation, and what makes each of us unique and different. They can be used solo, collectively, and/or as supplemental materials.
I believe it's always important for us adults to remember: We are the superheroes today that The Imagination Generation is relying on to help raise them into the superheroes who will create tomorrow!
And, most importantly, have fun right alongside them!                
John
P.S. The Imagination Generation Activity Zine was created as a companion to my "Raising Up The Imagination Generation" essay, which you can read by clicking HERE.
Other Additional Free Downloads:
The Star Jumped Over the Moon Discussion & Activity Guide for Parents, Teachers, Librarians, & Others
The Star Jumped Over the Moon Activity Zine
Download Free Zine