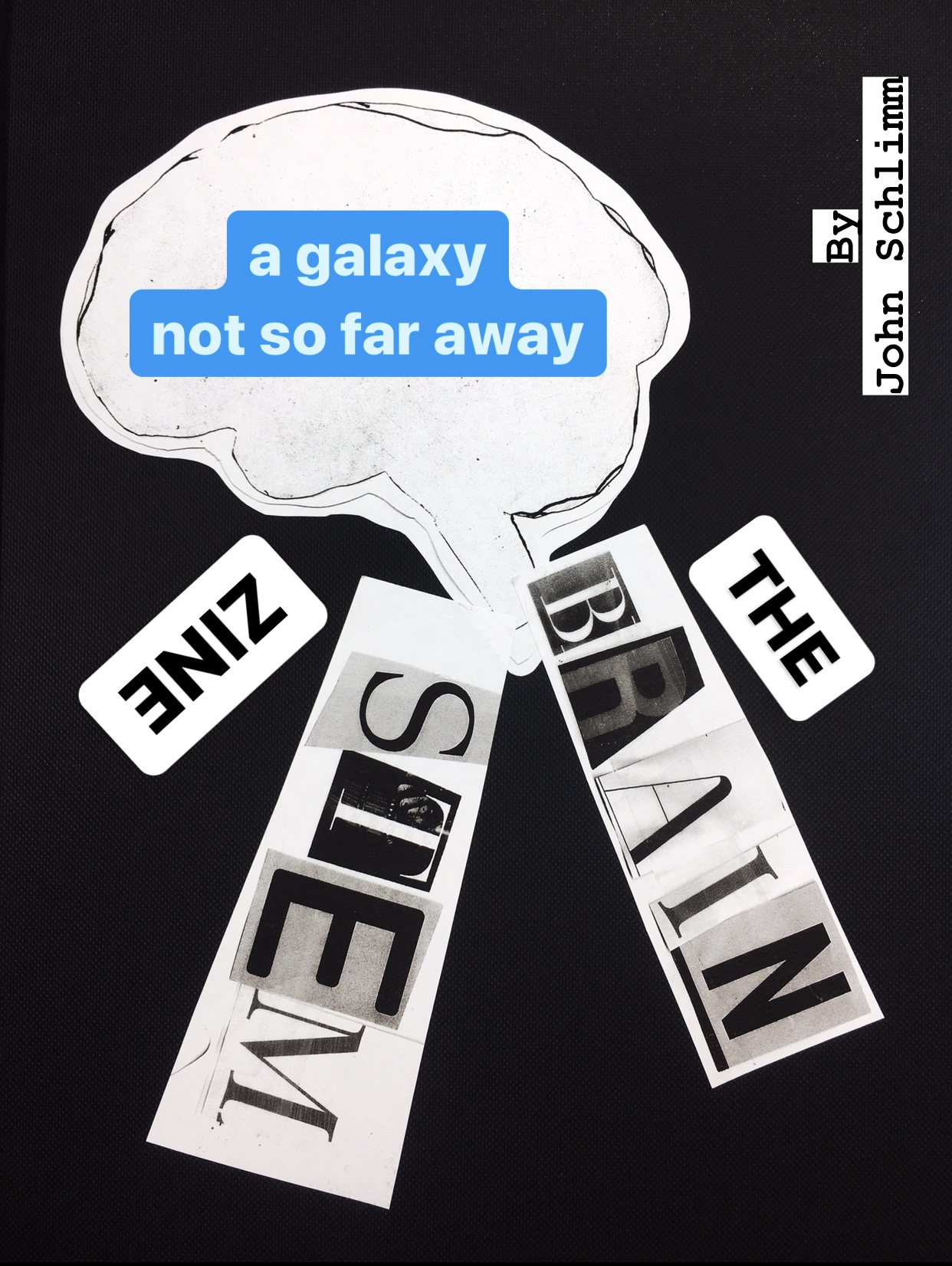 a galaxy not so far away: THE BRAIN STEM ZINE
Introduction To
a galaxy not so far away: THE BRAIN STEM ZINE
As a mental health advocate, my goal is always to encourage folks to think about their brains, in some way, in any way. I first put this mission to paper with The Brain Zine: How often do you think about your brain?.
For this sequel—a galaxy not so far away: the brain stem zine—I narrow the focus to encouraging you to think about your brainstem, in some way, in any way towards which the following images lead you. Better understanding the brainstem was a life-changing revelation for me, and I hope it will also be likewise for you!
Our brainstem is also known as the reptilian brain. We share this part of our body with almost all other vertebrates.
It is a gateway, the only gateway to our brain. The brainstem is the only way in and the only way out for everything we experience. It responds to all our joys, sorrows, and trauma triggers to ensure our survival.
When someone talks to us, they are first talking to our brainstem.
As you journey through your own galaxy not so far away, please think about this.
John
____________________
True to the grassroots nature and traditional intention of zines, a galaxy not so far away: THE BRAIN STEM ZINE is accessible to everyone through a 53-page e-zine edition PDF that can easily be downloaded for free here:
Download Free Zine