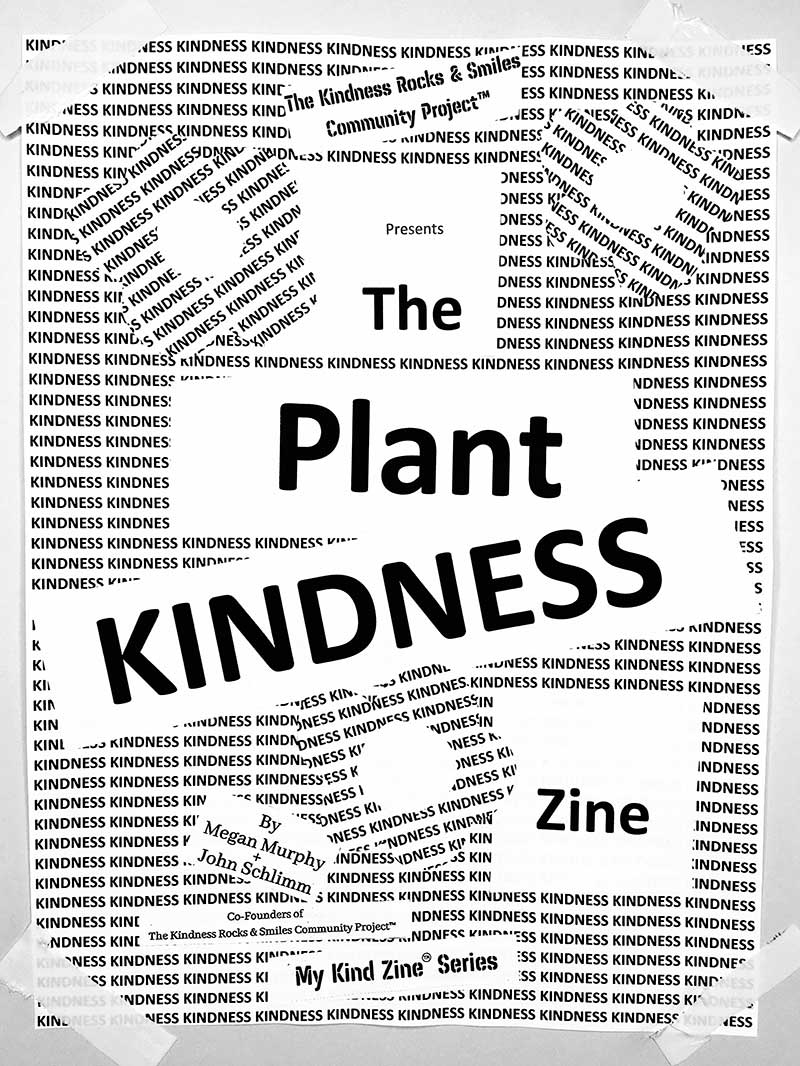 The Plant KINDNESS Zine
Hello, YOU!
Welcome to The Plant KINDNESS Zine! You can download the zine for free via the button below.
At The Kindness Rocks & Smiles Community Project™, we believe in the potential of every person to plant, cultivate, and spread kindness and smiles everywhere they go, starting with our own everyday lives. Kindness is, indeed, a multimedia, participatory and interactive art form for which each one of us is an unique artist and participant.
We created The Plant KINDNESS Zine as part of our My Kind Zine™ Series so that you can creatively and mindfully use the letters of "kindness" as a starting point for self-expression and for further thinking about what it means to plant kindness and the ripples of those words and actions.
On the zine's pages, you will find two sets of "KINDNESS" letters that we each created just for you. Now, it is up to you to choose one or more of those letters, print them out, and then color, draw, collage, stencil, journal, and do anything else you want on those pages. Then, find a special place to plant your letter page, which can literally mean digging a hole and burying your seed of kindness in a special location or even in a potted plant, hanging it somewhere for others to see, or maybe hiding it somewhere so that others (or even you) may come upon it someday.
We would love it if you would then please share one or more of your completed Plant KINDNESS letter pages with us—especially photos of you actually planting the letters—on social media by tagging us on Instagram and Facebook with @KRScommunityproject.
Most importantly, have fun and never forget that even your smallest kind acts and words have the power to change the world, one person at a time, beginning with YOU!
Enjoy!
Megan + John
Download Free Zine