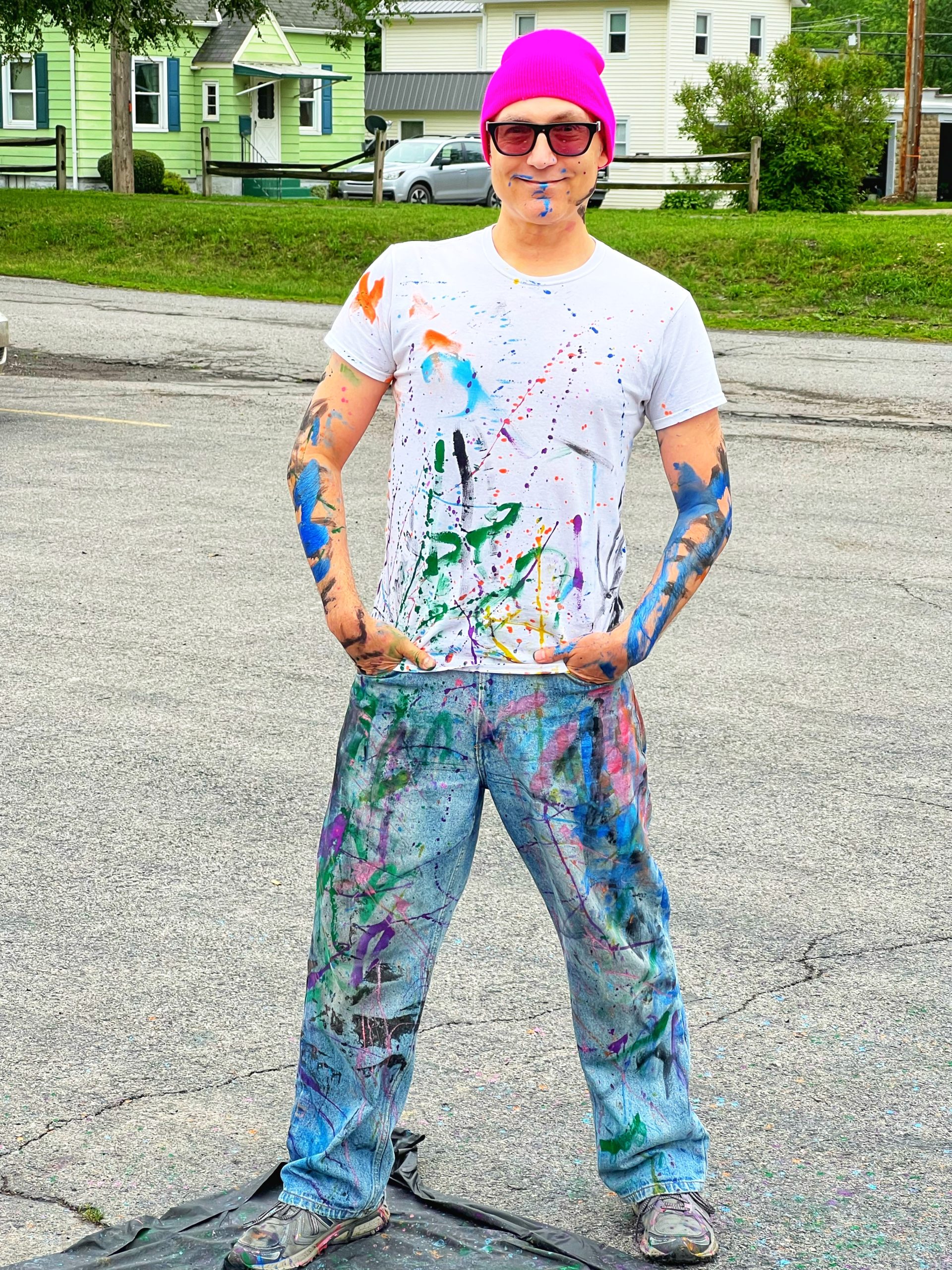 "The Kids are Cool!" — A Performance Art Piece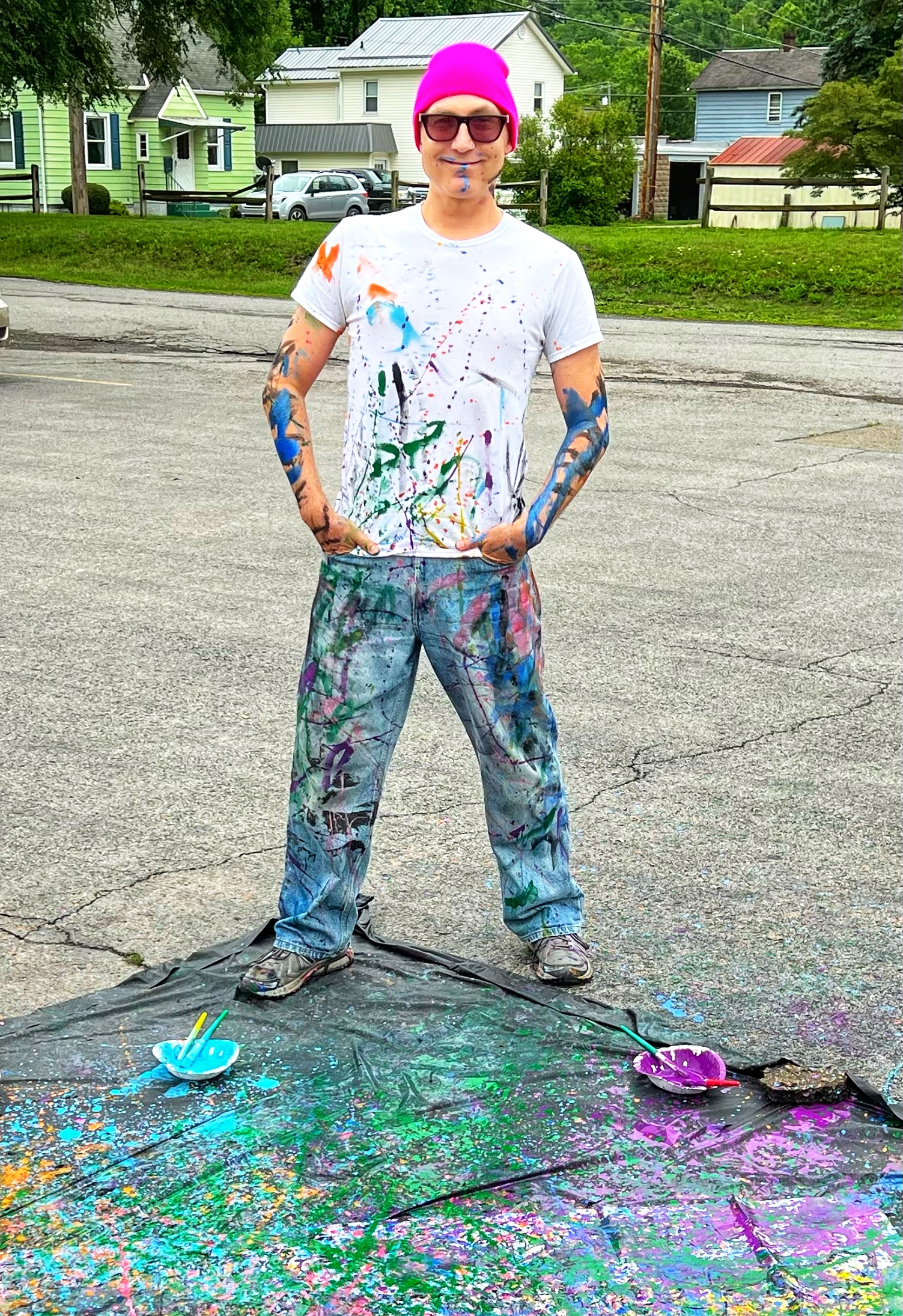 On June 23, 2023, John Schlimm debuted his first Performance Art piece titled The Kids are Cool! while he was guest-hosting the Summer Reading Kick-Off Party at the Barbara Moscato Brown Memorial Library.
John invited the dozens of kids attending the event to freely splatter and brush him with paint.
Here is John's Artist Statement about The Kids are Cool!:
COOL: okay, adept, clever, awesome.
There is so much noise today, fueled by media and critics, about how kids are becoming akin to dysfunctional cyborgs, inextricably attached to their screens to the detriment of their mental and physical well-being. But what I have found of these young people—known to researchers as Generation Alpha, but more aptly renamed "The Imagination Generation" by me—is that most of them are extraordinarily capable and skilled at navigating the many environments they inhabit. They are brilliant, empathetic, and creative little human beings who are gifted at easily code-switching along a modern-day spectrum that ranges from letting their imaginations, and feet, run wild outdoors in nature to demonstrating an unprecedented level of focus and concentration when engaged with technology.
I created The Kids are Cool!—allowing myself as an adult to be vulnerable and open-minded while inviting kids to freely splatter and brush me with paint—to vividly convey what I have found in the thousands of members of The Imagination Generation, as well as Gen-Z, whom I have met across the country: They are unsung masters of creativity, fun, and diversity of skills, emotions, and thoughts.
During the creation of The Kids are Cool!, the kids showed unbridled joy and humor, as well as that rare and productive curiosity that emerges when we get to break the rules (in this case, being allowed—even invited—to see another human being as a canvas of possibilities).
While technology will always have both benefits and challenges when it comes to young people, and the rest of us, The Kids are Cool! is a space where young imaginations can be who they authentically are and where, I hope, we older adults, including researchers, can pause, take a few deep breaths, temper the alarming rhetoric, and find new ways of understanding kids today. The Kids are Cool! not only represents the benefits of creativity, connection, and play at their best, but it also ignites new pathways for us to see how the future ahead is, indeed, brighter than we could have ever imagined!