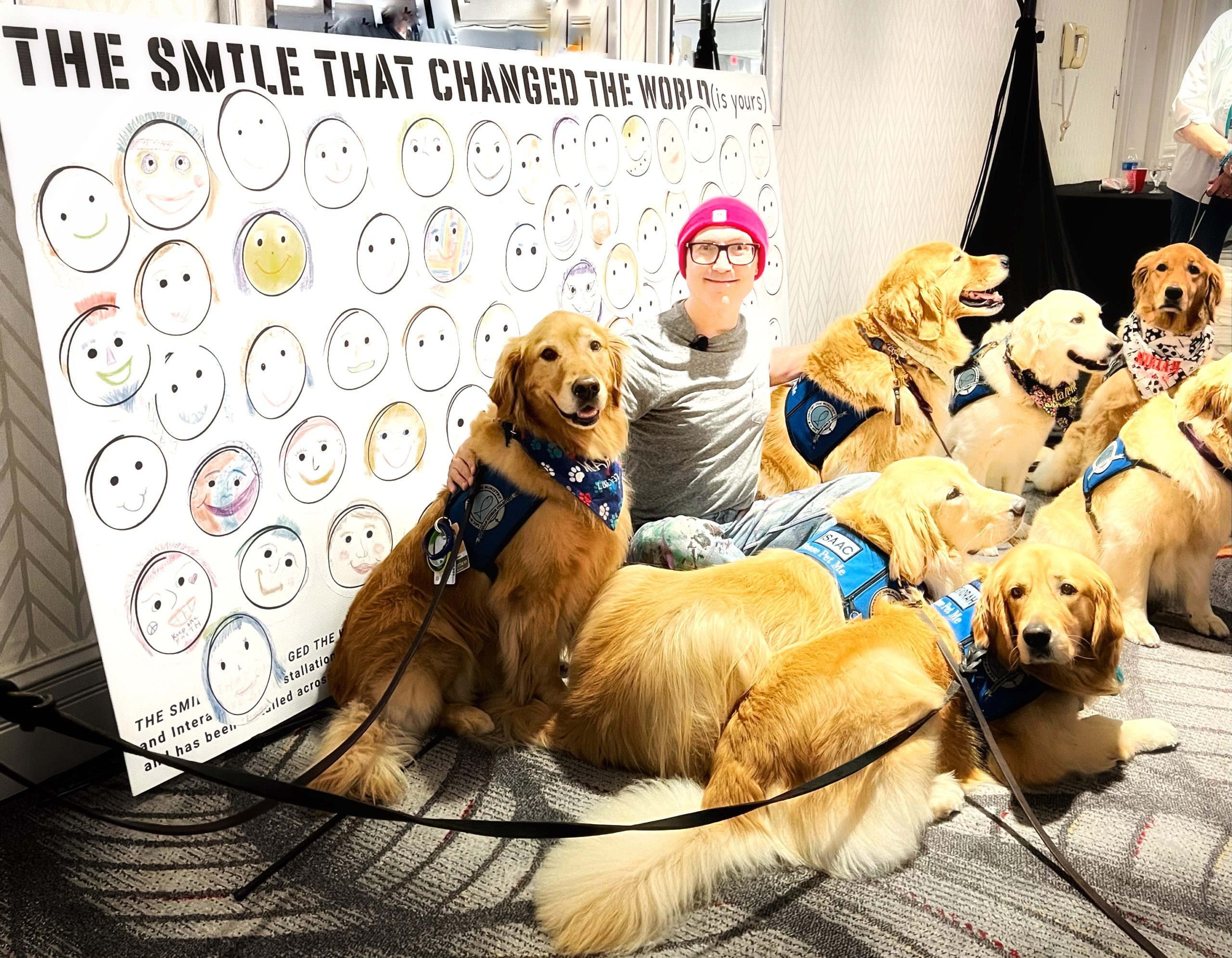 THE SMILE Installation at the LCC K-9 Comfort Dogs National Conference
On July 27, 2023, John was joined by hundreds of LCC K-9 Comfort Dogs handlers, trainers, staffers, and dogs from across the country at the organization's National Conference in Northbrook, Illinois, for the largest live installation to date of THE SMILE THAT CHANGED THE WORLD (is yours).
For this installation, blank adhesive faces were created by John and colored by the participants using crayons.
These are a few of the many hundreds of shiny, happy, colorful faces from the event.
The six SMILE murals that were created were then donated to schools and other organizations following the installation.