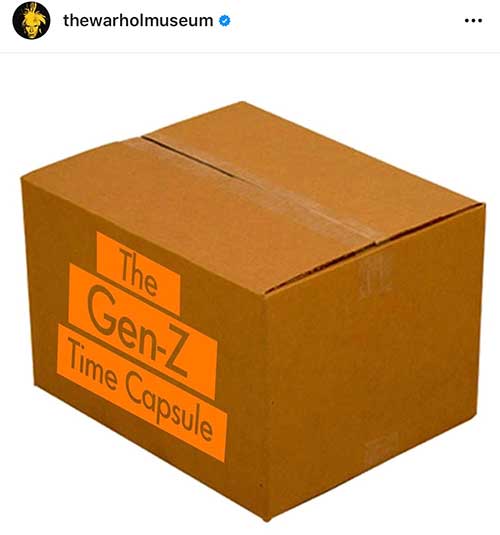 Pittsburgh City Paper: "The Andy Warhol Museum showcases young voices with Gen-Z Time Capsule project"
"Andy Warhol made collecting things part of his work, eventually turning the practice into Time Capsules, a project where he filled and taped up boxes with items from his daily life. Those boxes – containing an estimated 500,000 objects – are being opened and cataloged by The Andy Warhol Museum staff, giving insight to the Pittsburgh-born artist's process and eccentricities.
In honor of this project, The Warhol launched Gen-Z Time Capsule, an effort calling on young people born between 1997-2012 to submit photos of objects they believe best represent their generation's experience. The Gen-Z Time Capsule will become an online exhibition and publication featuring submissions from people all over the world, including in the Pittsburgh region.
"Hopefully this digital archive will tell a comprehensive story about the objects, activities, places, and people that are most important to Generation Z," says Nicole Dezelon, associate director of learning at The Warhol."
To read the full article, please click HERE.