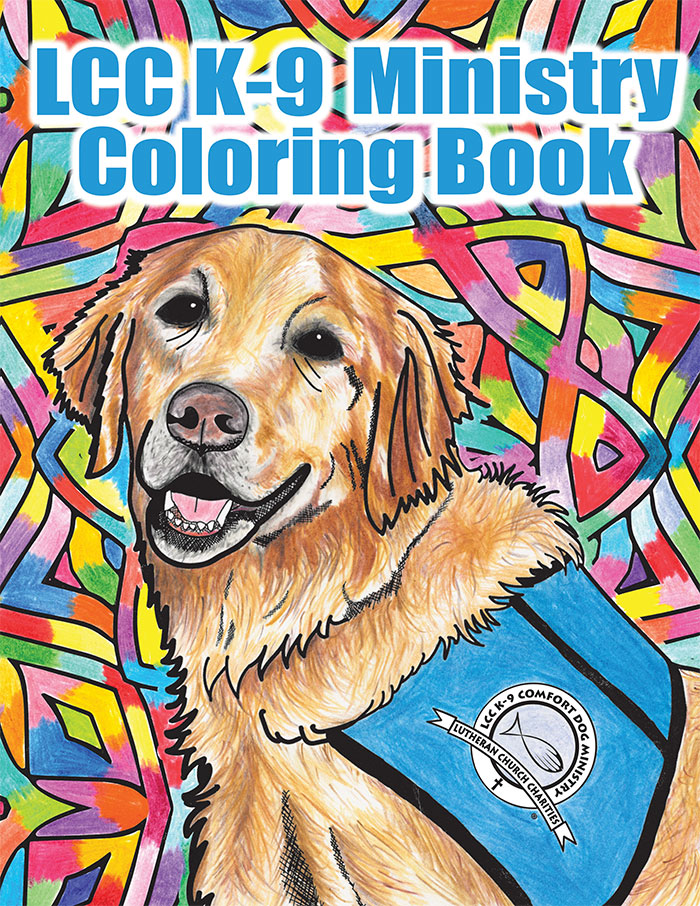 LCC K-9 Comfort Dogs Coloring Book
AVAILABLE NOW FOR PRE-ORDER!!!
John was asked by the LCC K-9 Comfort Dogs team to hand-color the cover design for their new coloring book, which is a pivotal part the organization's national Mental Health initiative. Perfect for ALL AGES, the LCC K-9 Comfort Dogs Coloring Book features 20 of the LCC K-9 Comfort Dogs.
John previously collaborated with LCC K-9 Comfort Dogs when he included several of the Comfort Dogs in his critically-acclaimed book Extraordinary Dogs: Stories From Search and Rescue Dogs, Comfort Dogs, and Other Canine Heroes.
ABOUT LCC K-9 COMFORT DOGS:
Launched in 2008, the Lutheran Church Charities K-9 Comfort Dog Ministry is a national human-care ministry embracing the unique, calming nature and skills of purebred Golden Retrievers. The LCC K-9 Comfort Dogs are working animals, trained to interact with people of all ages and circumstances who are suffering and in need. They serve every day in the community in which they are placed and are deployed in times of disaster and crisis to bring comfort to all those affected, including first responders and the volunteers who serve them. There are over 130 LCC K-9 Comfort Dogs serving in more than 26 states.