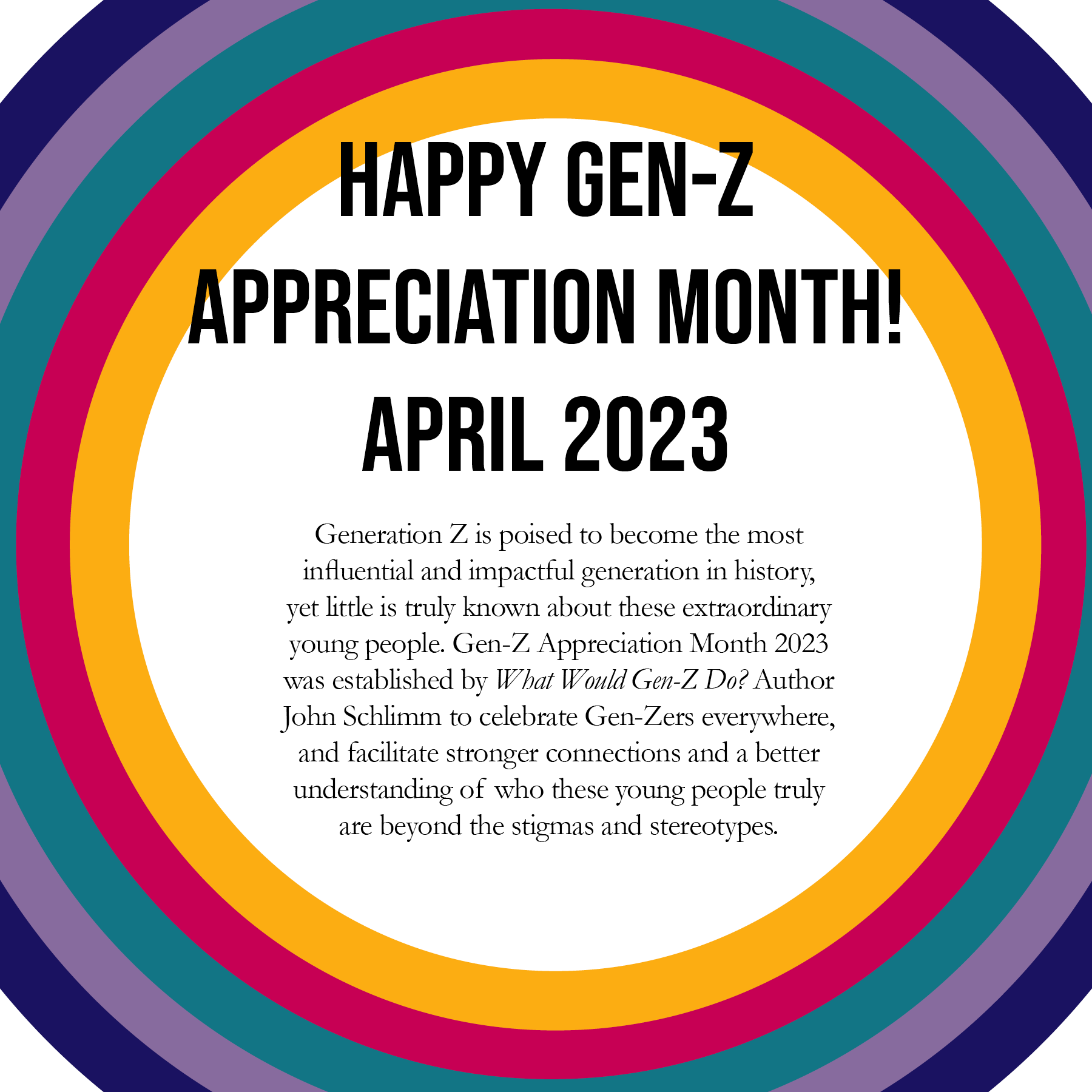 GEN-Z APPRECIATION MONTH! ~ April 2023
GEN-Z APPRECIATION MONTH!
April 2023
*****************************************
Generation Z—born between 1997 and 2012—is poised to become the most influential and impactful generation in history. Yet little is truly known about these extraordinary young people who live in the crossroads between courage and openness unlike the world has ever seen and the shadows of unyielding stress, pressures, and judgment.
Gen-Z Appreciation Month—April 2023—was established by Harvard-trained educator, Gen-Z advocate, and What Would Gen-Z Do? author John Schlimm to celebrate Gen-Zers everywhere and facilitate stronger connections and a better understanding of who these young people truly are beyond the stigmas and stereotypes.
To celebrate Gen-Zers everywhere, folks were invited to copy and share the following documents and social media graphics, and use the hashtag #GenZMonth: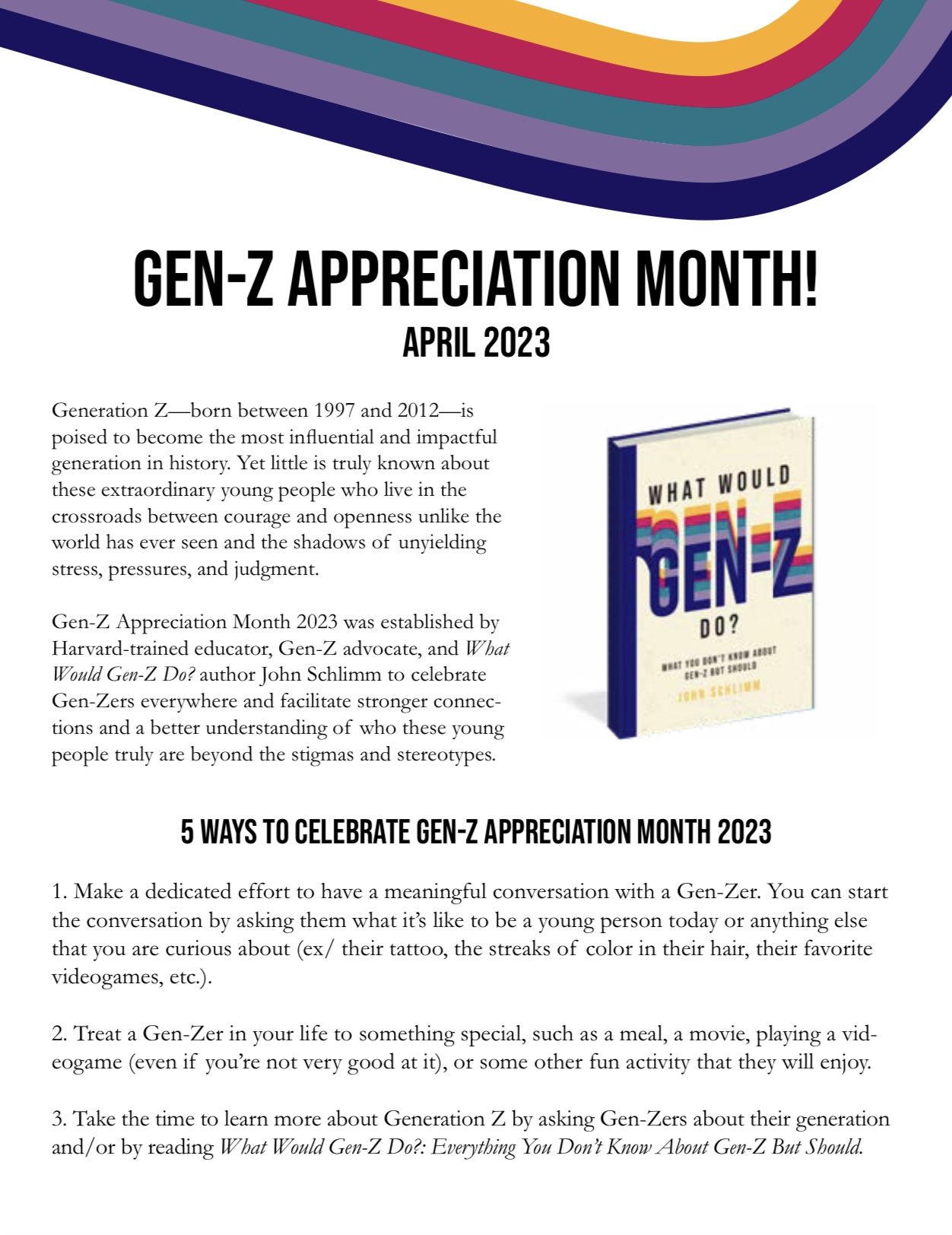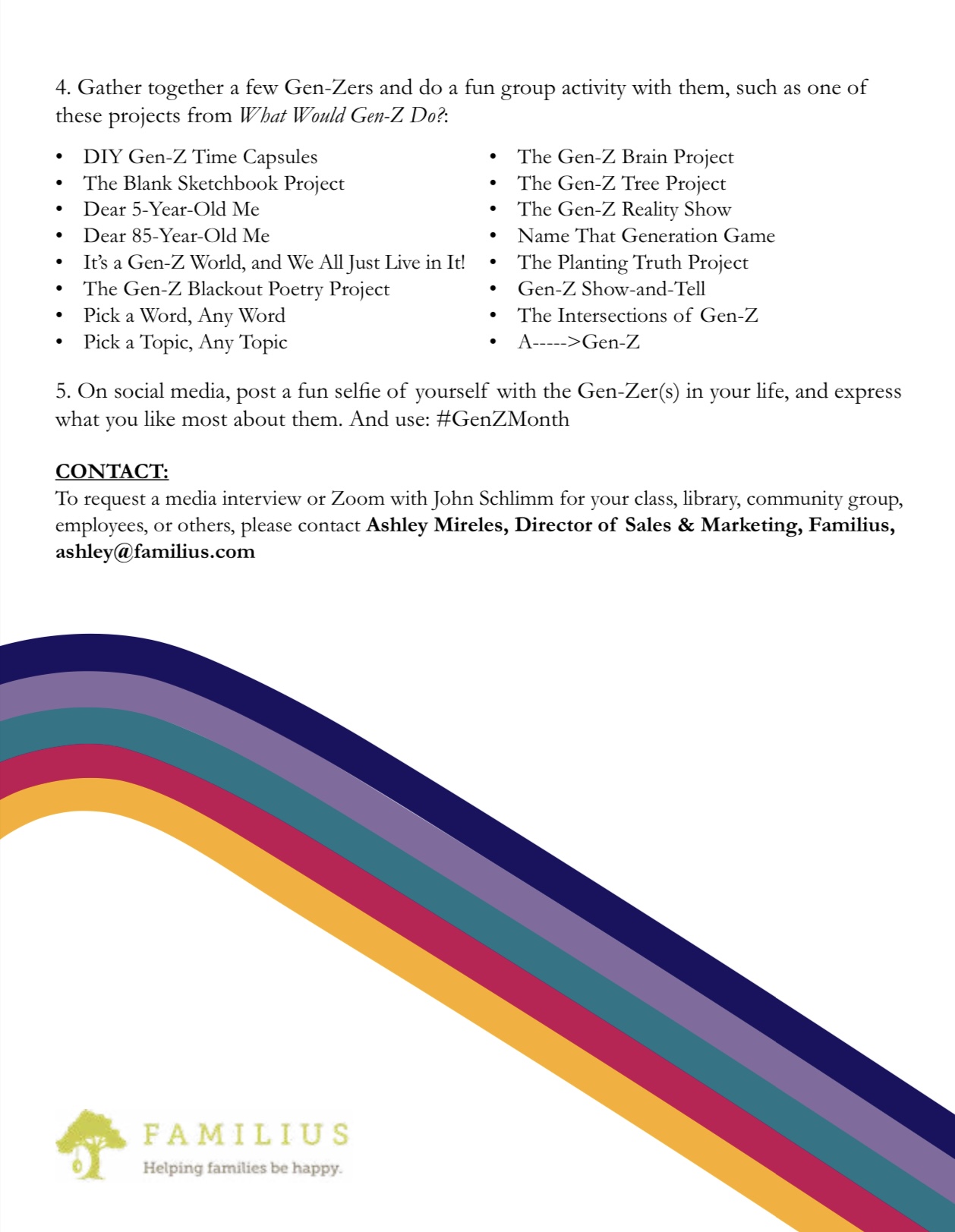 SOCIAL MEDIA GRAPHICS: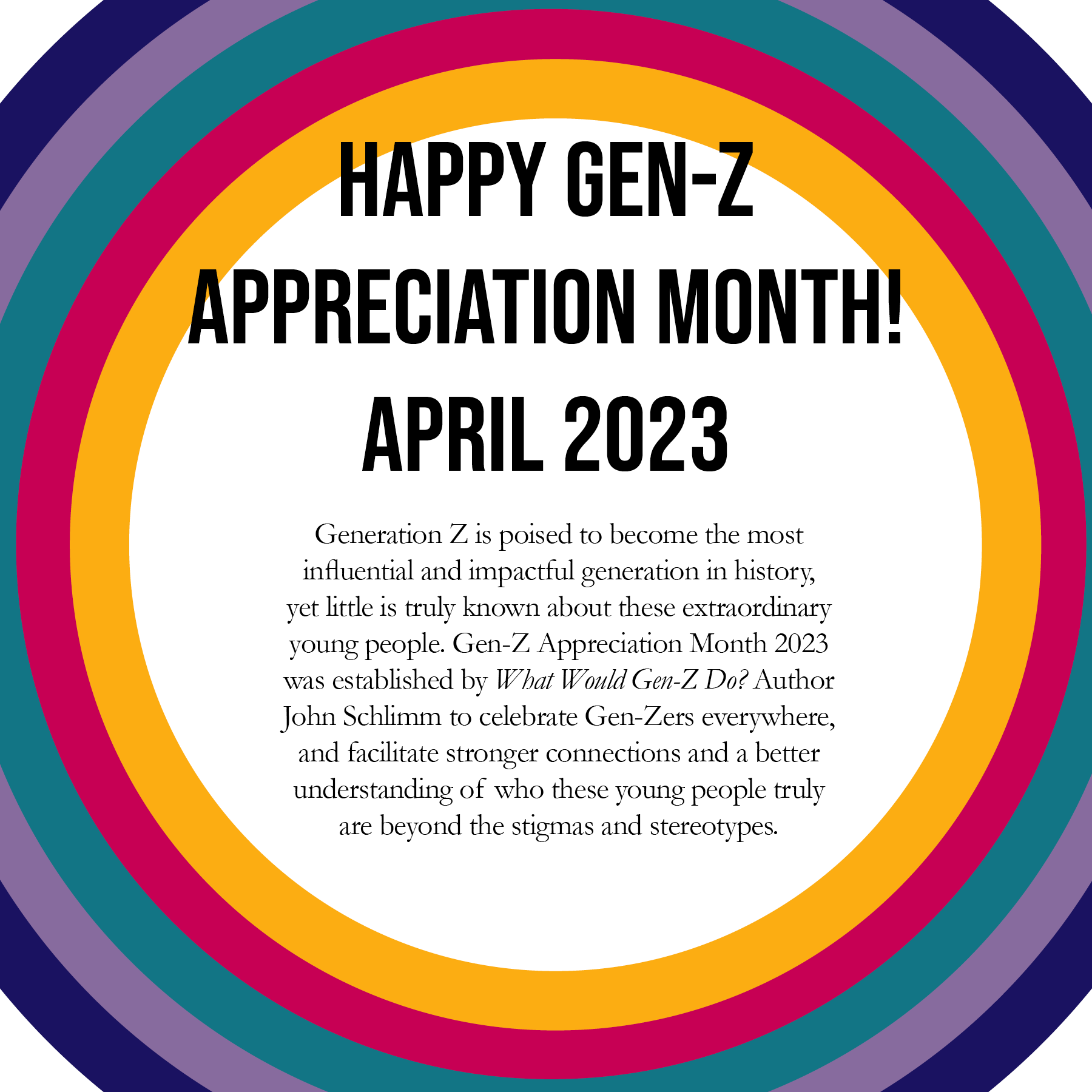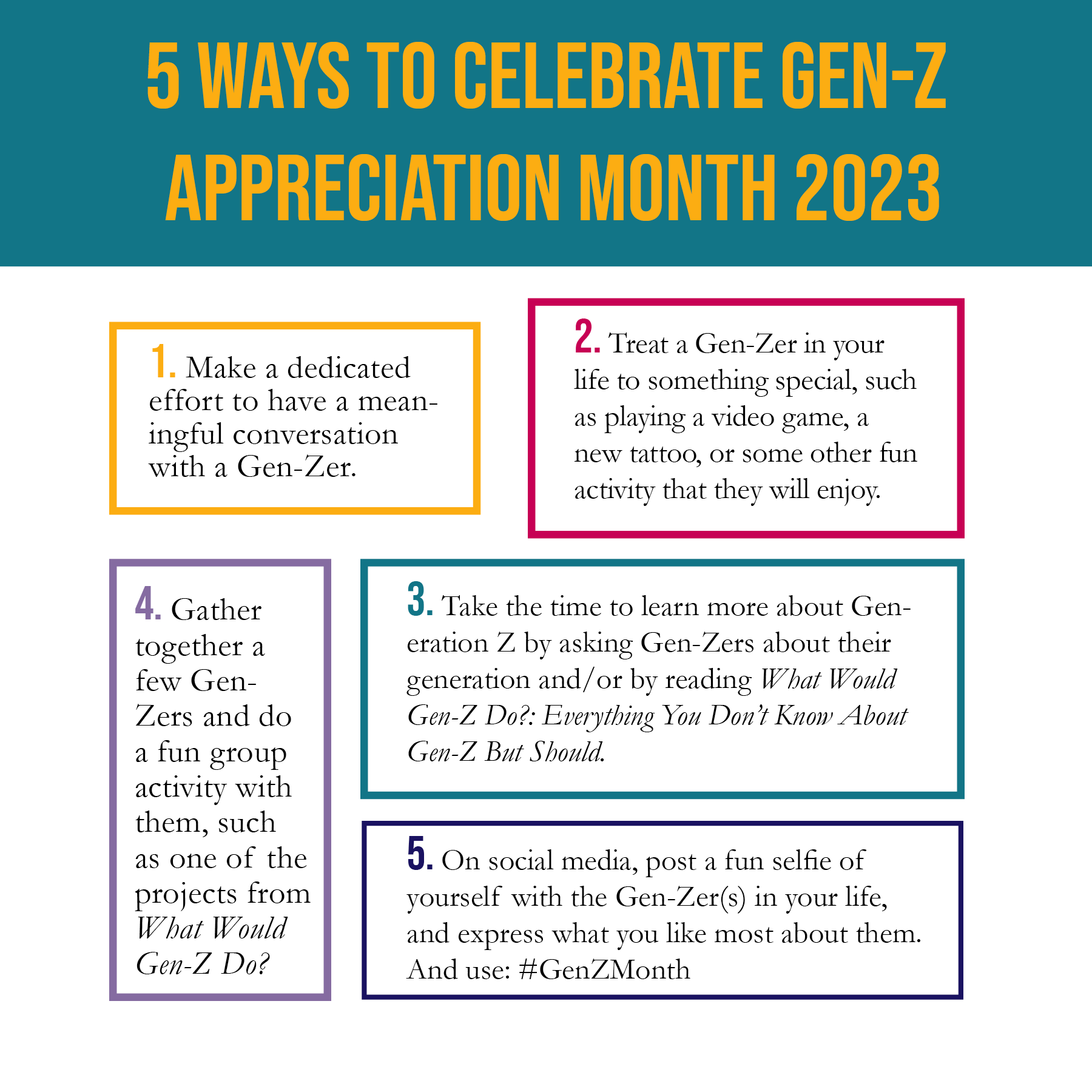 The Daily Press Gen-Z Q&A Series
As part of celebrating national Gen-Z Appreciation Month in his hometown, St. Marys, PA, John partnered with The Daily Press to highlight four local Gen-Zers—two from each high school—by asking them each five questions, so folks could get to better know and understand these incredible young people, as individuals and as a generation!
Here are the four Q&A's…
Furthermore, John encouraged readers to consider asking the Gen-Zers in their lives these same questions.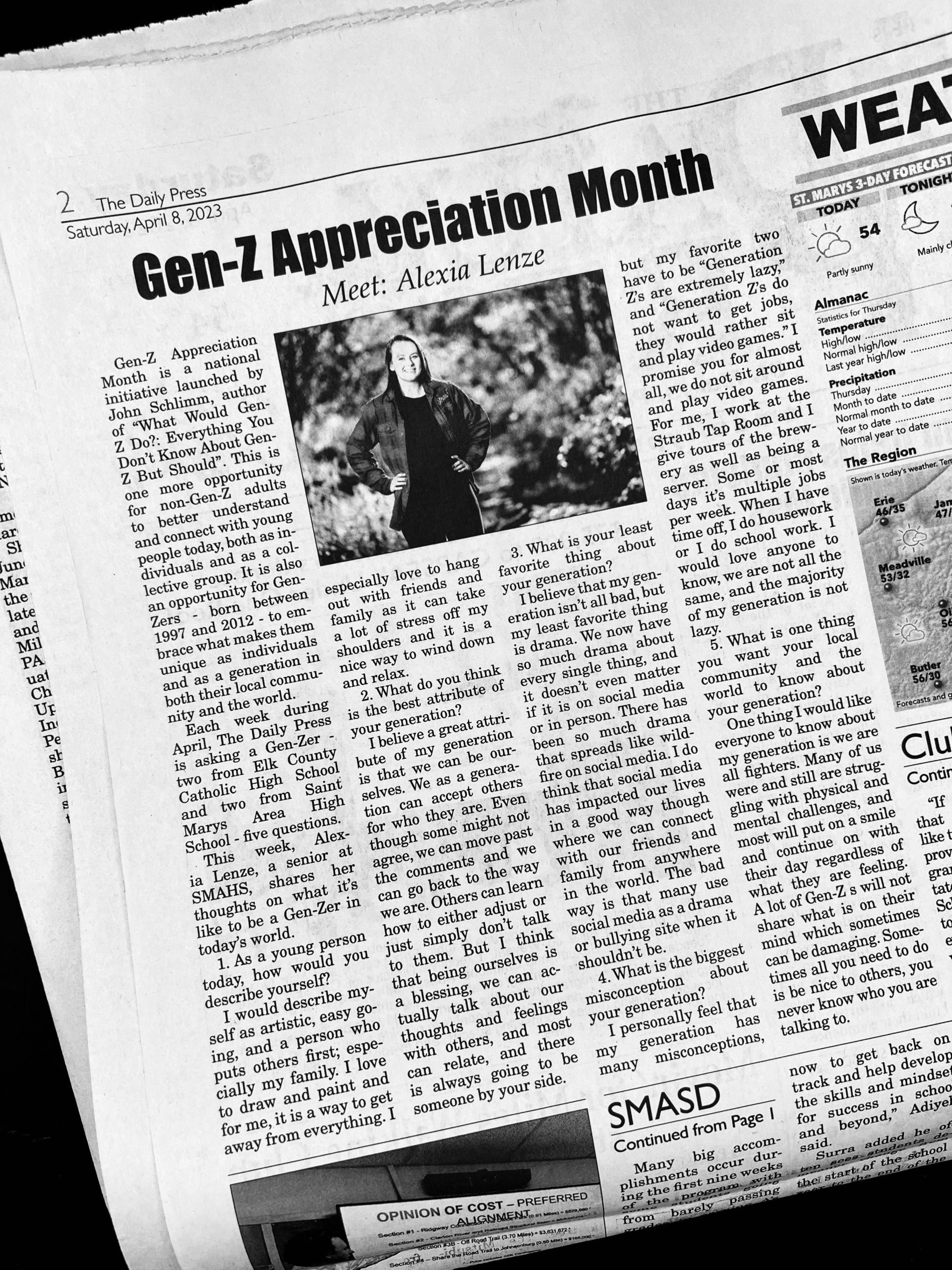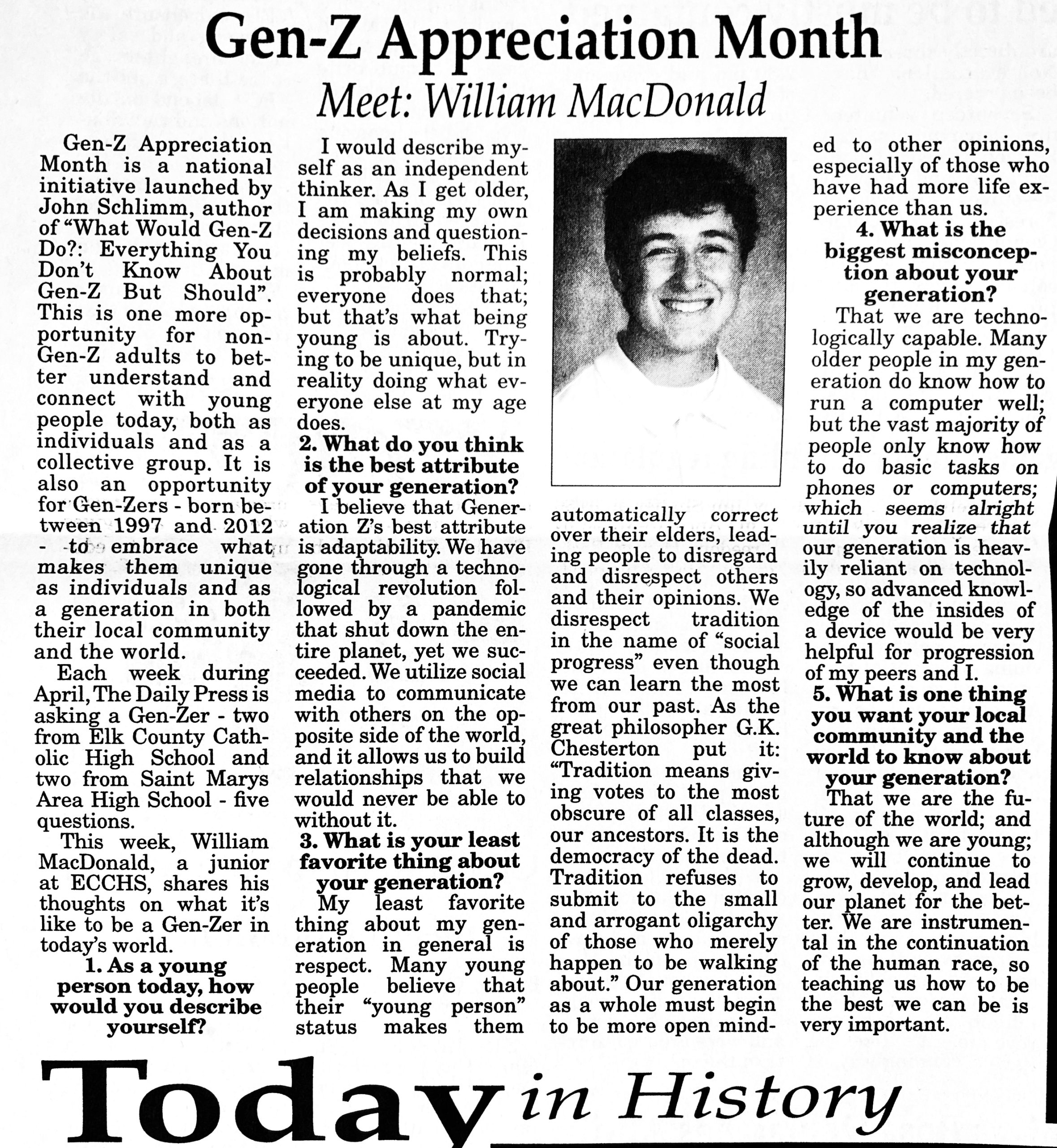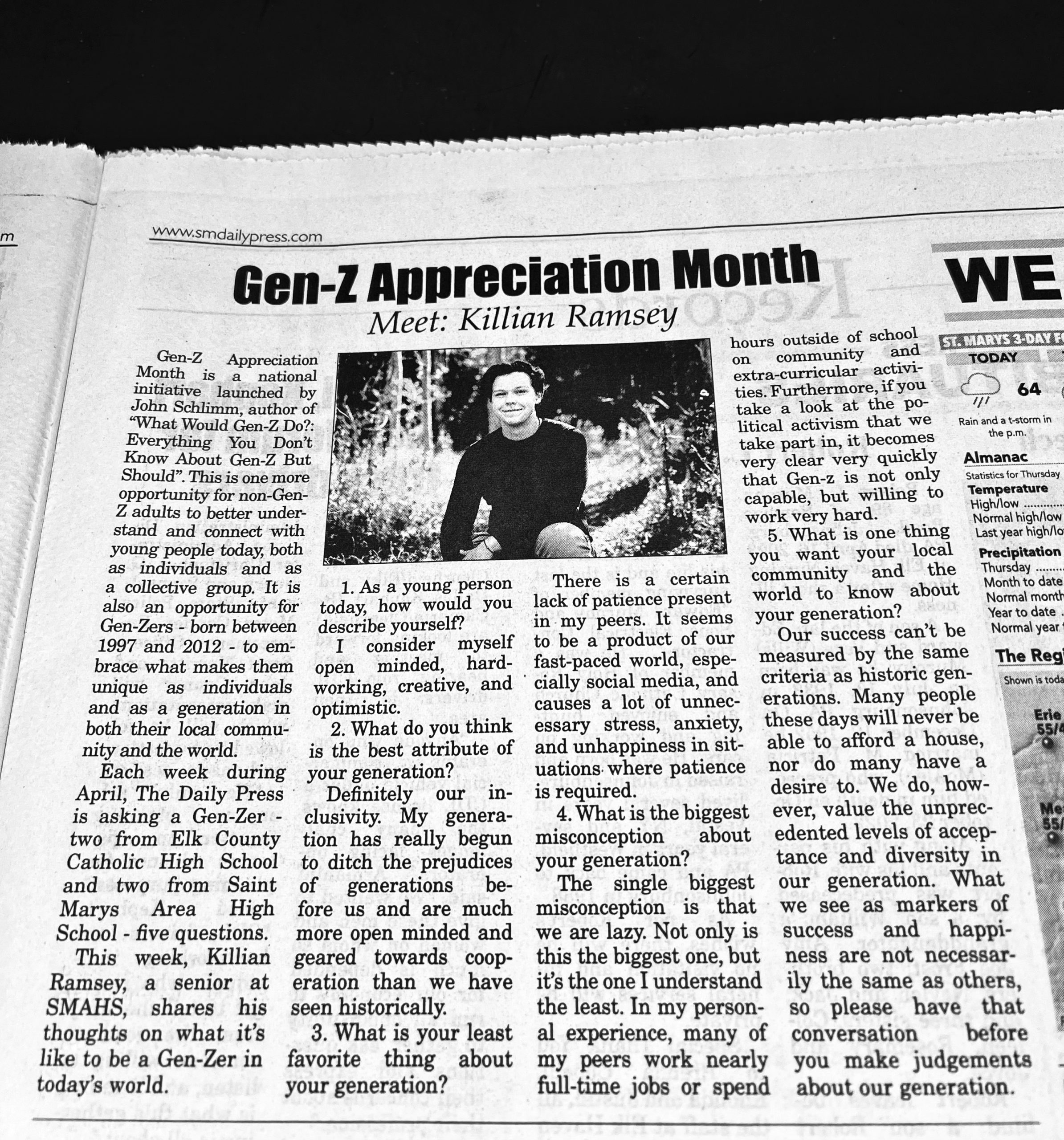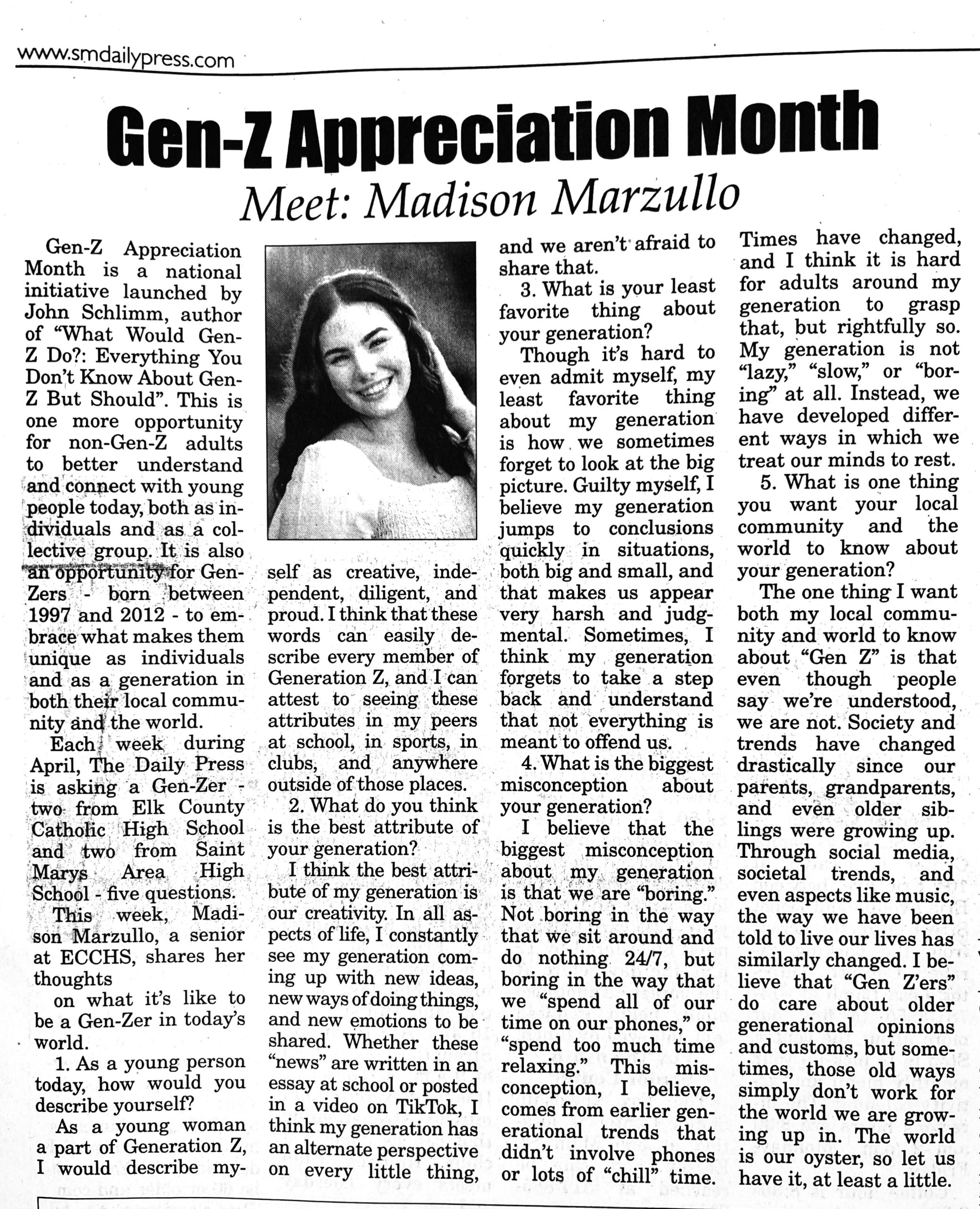 The Gen-Z Appreciation Month Poems
As a fantastic exclamation point to Gen-Z Appreciation Month AND National Poetry Month, John's cousin and English teacher-extraordinaire Emily Koenick asked her Washington D.C.-area high school students, who are members of the poetry club she moderates, to write poems about their generation…