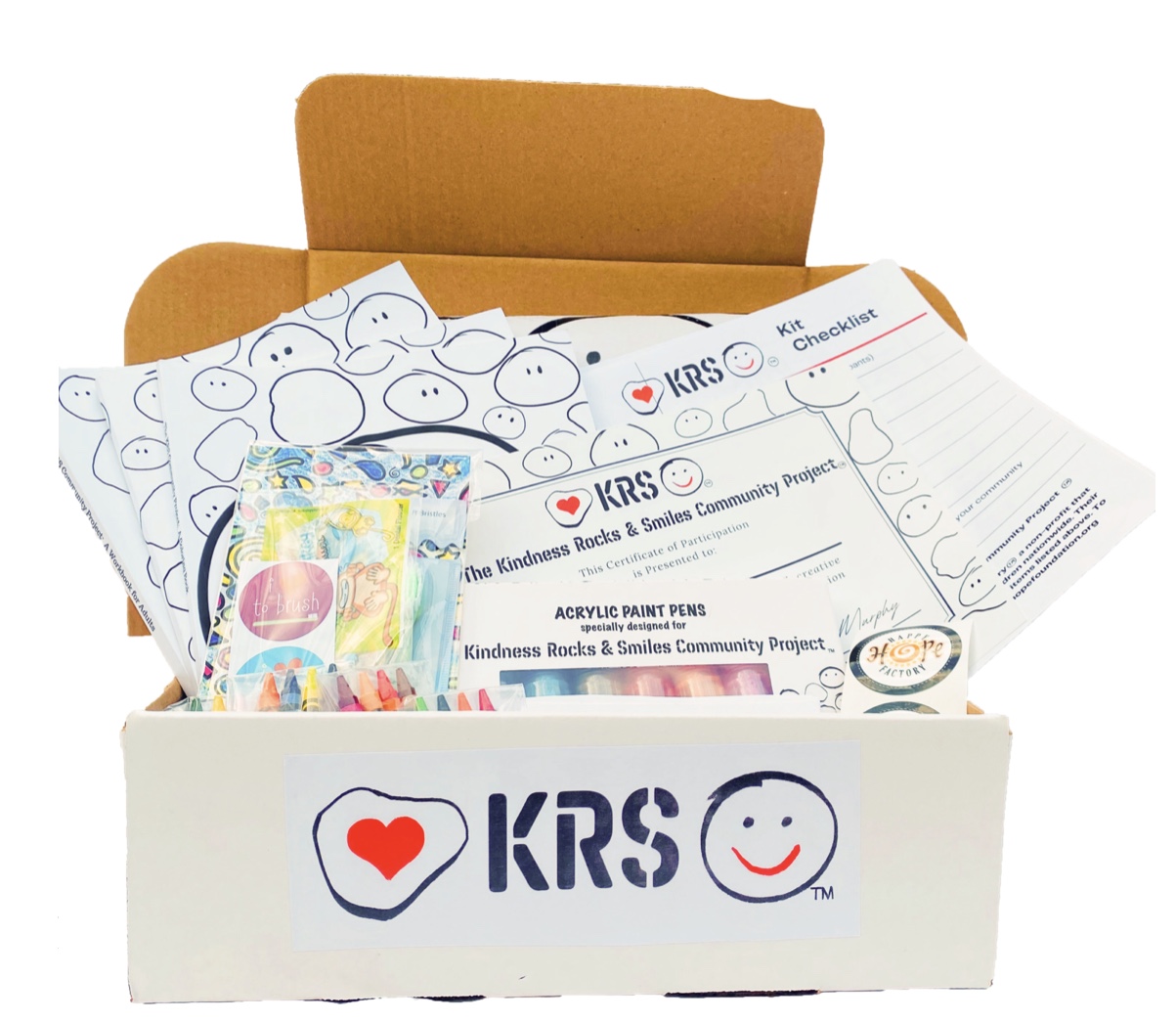 The Kindness Rocks & Smiles Community Project, 2020 – 2023: A Retrospective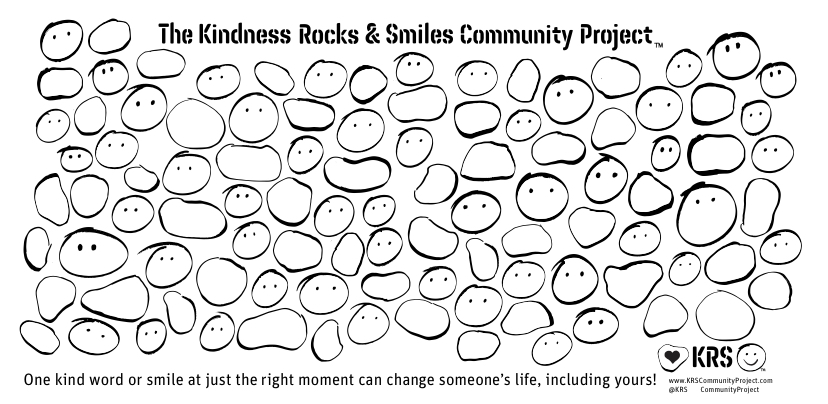 In 2020, John Schlimm and Megan Murphy collaborated on a three-year project titled The Kindness Rocks & Smiles Community Project. This unique partnership paired John's Participatory/Interactive Art installation THE SMILE THAT CHANGED THE WORLD (is yours) with Megan's global phenomenon The Kindness Rocks Project.
Created as a multimedia project, The KRS Community Project included a kit, murals, workbooks and activity books, workshops, stickers, affirmation bracelets, zines, postcards, social media outreach, and other components.
Its purpose was to inspire participants of all ages in communities everywhere to paint their expressions and write encouraging messages on the blank faces and blank Kindness Rocks on the murals and to use the other KRS tools, all as a way of providing them with a space to creatively share their feelings and to spark conversations about topics like the meaning of community and mental health.
The KRS Community Project has been installed across the United States, and as far away as Kenya, Africa.
2023 marks the conclusion of The KRS Community Project. As a grand finale for their collaboration, Megan and John donated hundreds of KRS Murals to the Happy Hope Foundation that will now make them available to schools, communities, and nonprofits serving children to help foster important conversations around kindness, hope, and resilience. The Happy Hope Foundation is dedicated to serving children who have experienced a health or safety crisis through its line of Happy Hope Bag activity kits and has reached over 600,00 children with these efforts.
The following is a retrospective of The Kindness Rocks & Smiles Community Project, 2020 – 2023, curated by John, showcasing many of the mural faces and Kindness Rocks that were completed across the country and in Kenya, as well as other components and activities from the project.