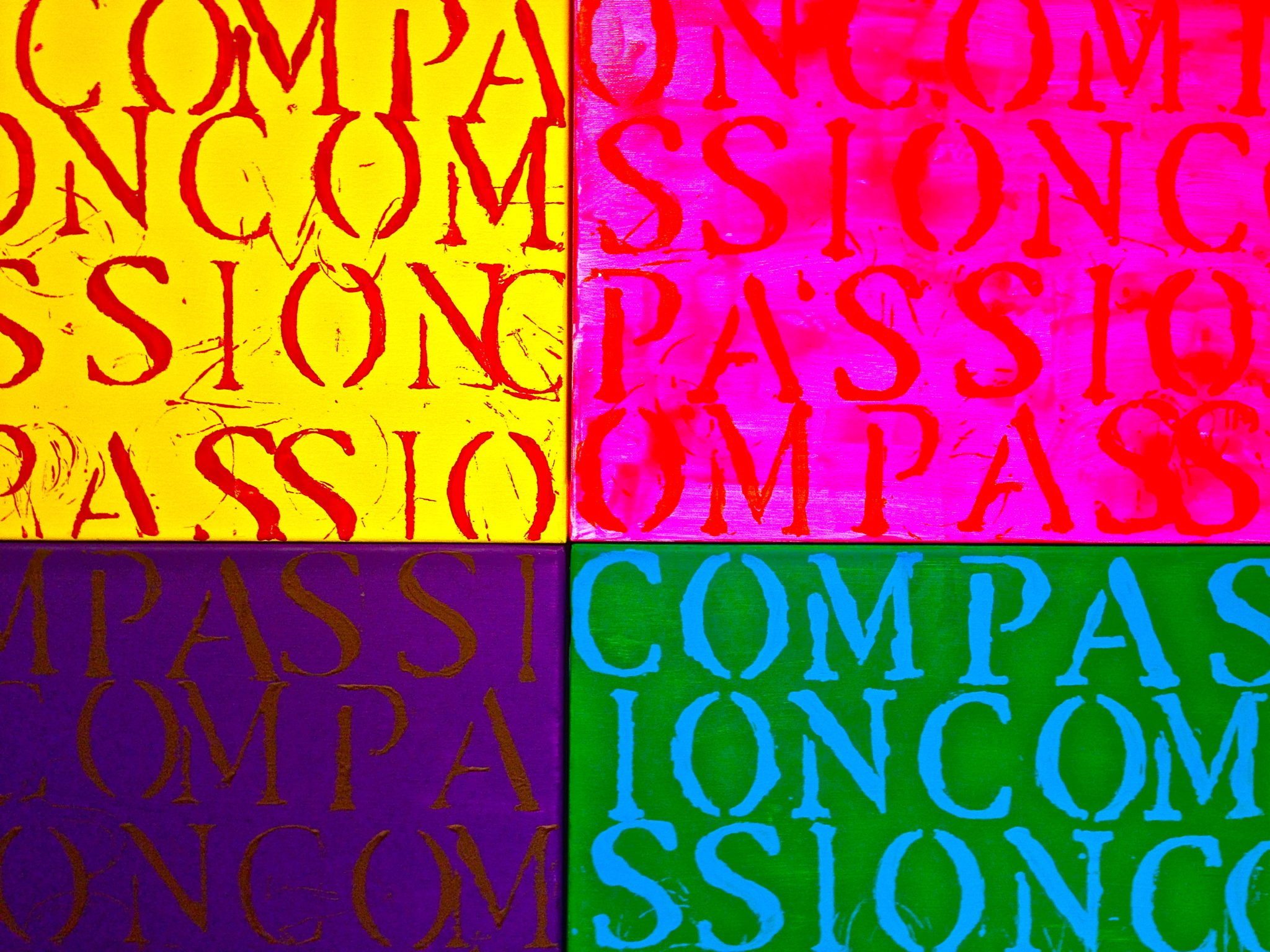 DEBUT of "34 COMPASSION Paintings" Installation…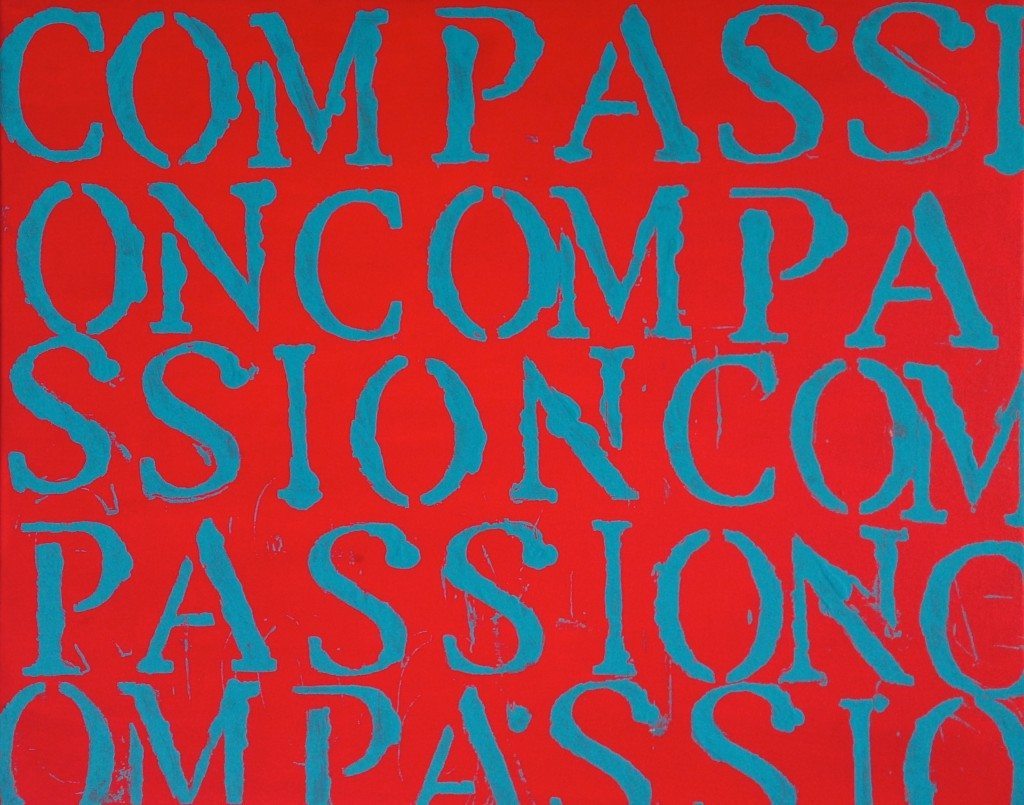 "Reminiscent of the work of Andy Warhol" ~ Our Hen House
On June 14, 2014, my 34 COMPASSION Paintings installation, which is the flagship collection from my The Book of Compassion art series, debuted at the preeminent Philip Morton Gallery in Rehoboth Beach, Delaware, as part of the festivities surrounding Rehoboth Beach VegFest.
The purpose of the 34 COMPASSION Paintings installation is to inspire the viewer to embrace and think about COMPASSION in a new way.
The Book of Compassion is a multimedia series of artwork with the goal of inspiring, spreading, and encouraging discussion about compassion for all living beings across the globe. The series includes paintings; pencil, marker, and pen renderings; photography; video; sculpture; installations; writing; performance art; participatory art; and others.
For more information about my 34 COMPASSION Paintings and The Book of Compassion art series, please email my agent Steve Troha at steve@foliolit.com.