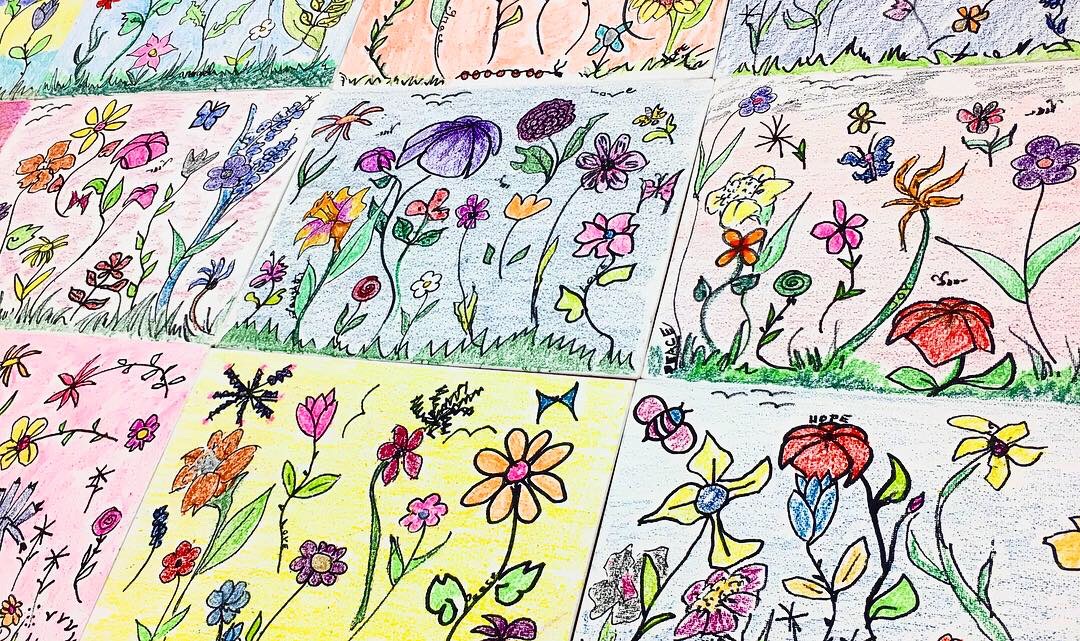 "The Garden of Gratitude" Participatory Art Project by John Schlimm
On March 12, 2019, my Participatory Art project titled The Garden of Gratitude debuted at the Shalom Spirituality Center in Dubuque, Iowa.
For the creation of the gardens, participants, including me, each initially drew one or more flowers on each of the multiple small canvases using black Sharpies. We also added birds, bees, butterflies, and even a dragonfly, along with special words–such as "LOVE," "HOPE," "PEACE," "JOY," "LAUGHTER," and more–hidden throughout the gardens.
Next, using Crayola crayons, the participants randomly colored in the flowers or parts of the flowers and other things, as well as the background, on all of the canvases.
The end result of each canvas is a unique flower garden–The Garden of Gratitude–created by several beautiful hands and hearts.