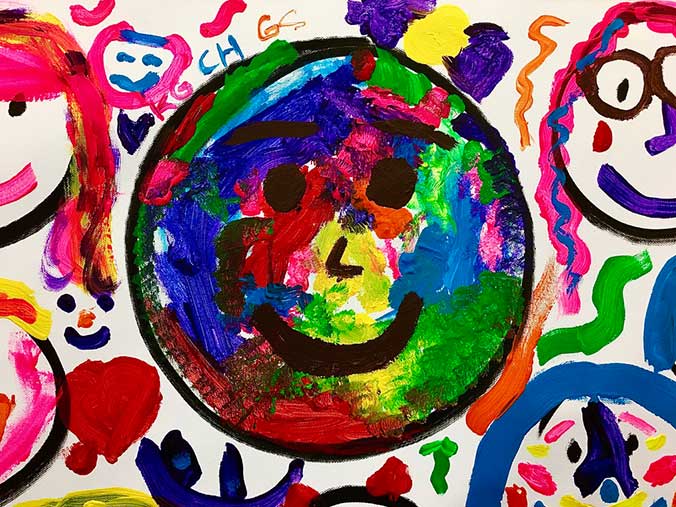 THE SMILE Installation at Newtown High School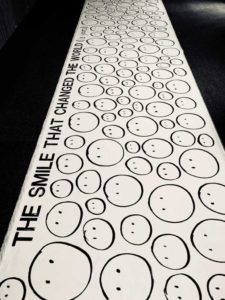 On January 29, 2020, my 18-foot long, Participatory Art piece titled THE SMILE THAT CHANGED THE WORLD (is yours) was installed at Newtown High School as part of the school's Fresh Check Day mental health initiative in partnership with the Jordan Porco Foundation.
For the installation, hundreds of students chose their favorite colors and then added their bright, inspiring smiles and other details to the faces on the canvas. THE SMILE is currently exhibited in the high school.
The purpose of THE SMILE installation is to visually remind the participants and viewers how they each make a difference in this world through even the simplest acts of kindness, and how ultimately we are all interconnected.
Launched in 2014, THE SMILE THAT CHANGED THE WORLD (is yours) has been installed around the country and in Canada, including at The Westmoreland Museum of American Art.
THE SMILE piece will be installed and repeated in several upcoming cities and events, and eventually all the canvases will one day be sewn together in an installation to form MILES OF OUR SMILES ACROSS THE WORLD.