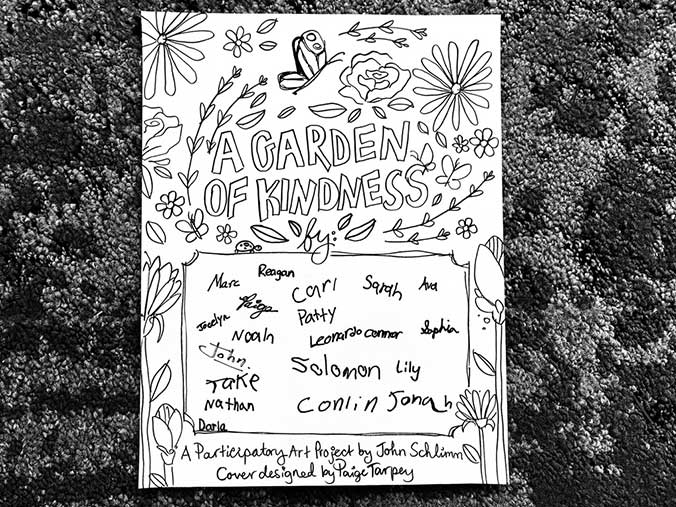 "A Garden of Kindness" Participatory Art Project By John Schlimm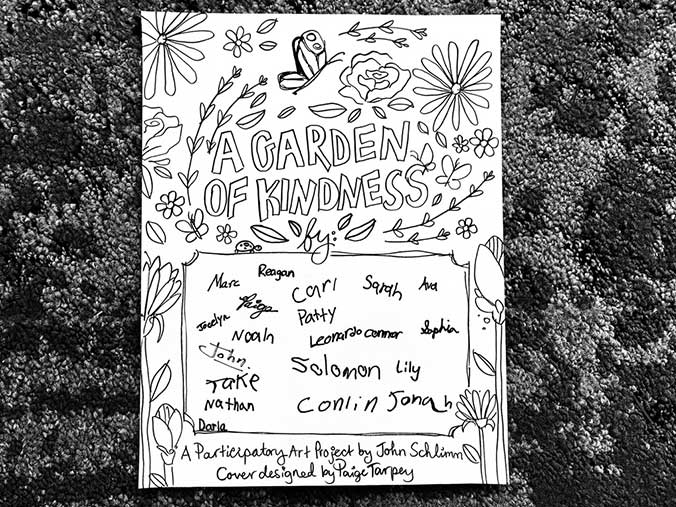 On January 28, 2020, I debuted a new Participatory Art project titled A Garden of Kindness with the help of my fellow artist Paige Tarpey, who designed the cover, and Fourth Grade students at Sandy Hook Elementary School.
For this particular version of A Garden of Kindness, which took the form of a coloring book, we started with an introductory discussion about what would be in a Garden of Kindness. Students named flowers, trees, weeds, birds, bugs, animals, streams and ponds, sunshine and clouds, and people, as well as words: love, hope, peace, kindness, compassion, dependability, trust, friends, awe, fun, and others.
Each student was then given one sheet of white, 8 1/2″ x 11″ typing paper and a black, fine point Sharpie marker. A timer was set for two minutes during which the students were asked to draw one thing in the garden. Then, they passed the papers to their right and the activity was repeated, until every student in the class had drawn at least one thing on each page.
The pages, along with the cover that each student signed as co-artists of the project, were then assembled and photocopied/stapled together, creating the finished A Garden of Kindness coloring book.
Each student was given A Garden of Kindness coloring book, and the class then gave copies to other students in the school.
The goal of A Garden of Kindness project is to remind the participants and viewers that through even the simplest acts of kindness we can each change the world, and how ultimately we are all interconnected.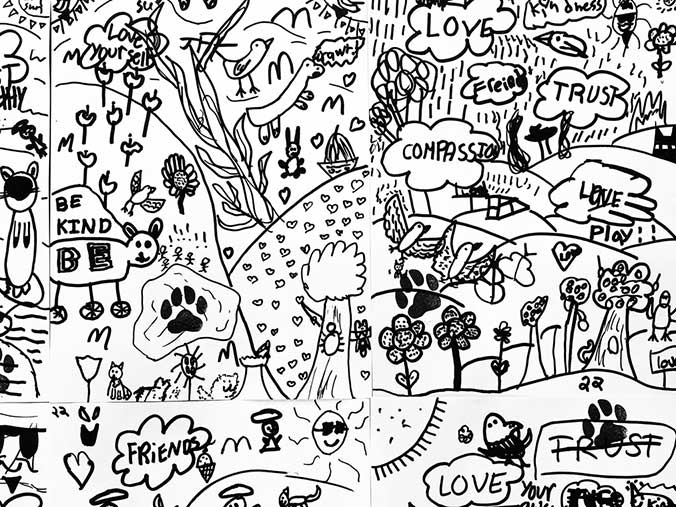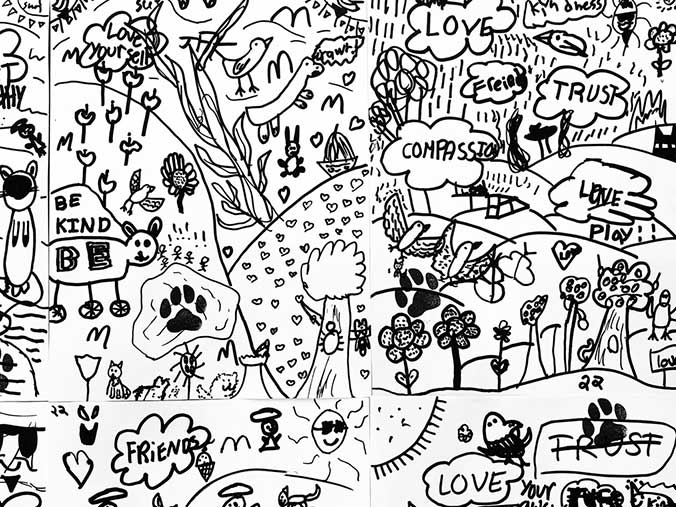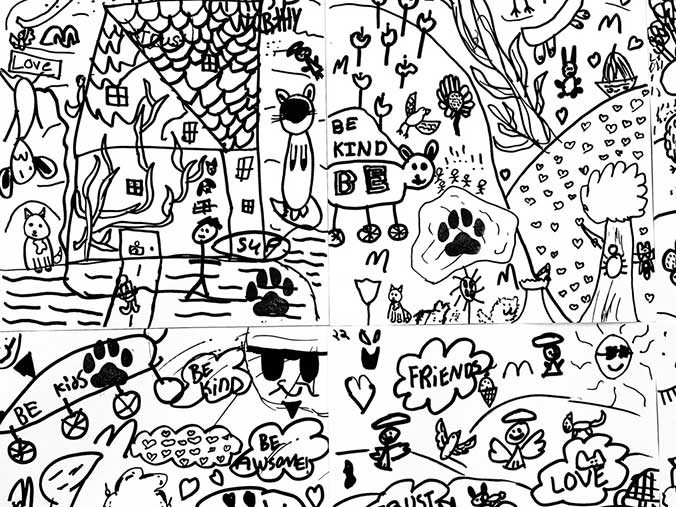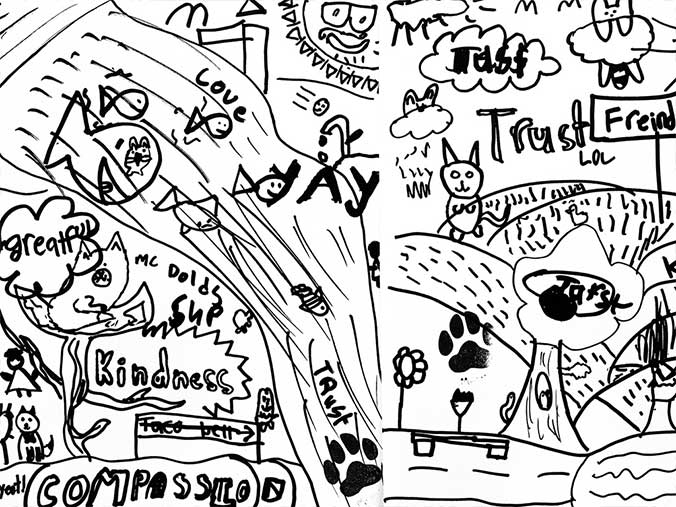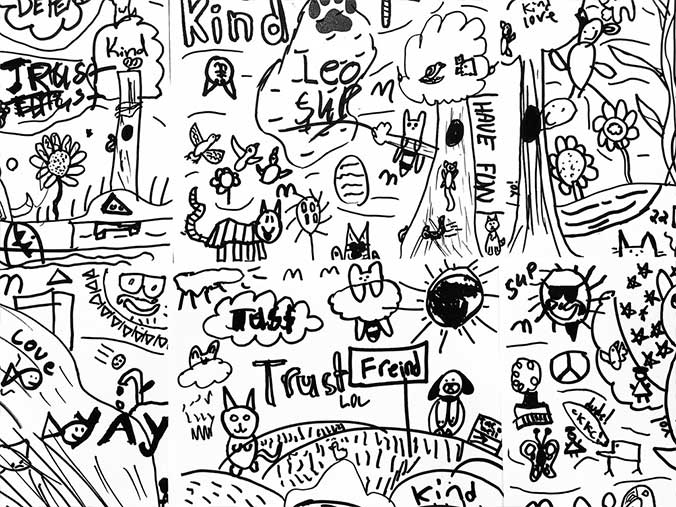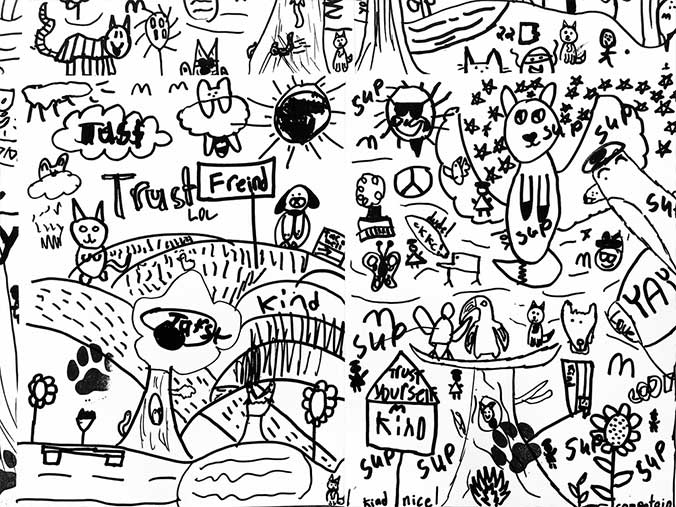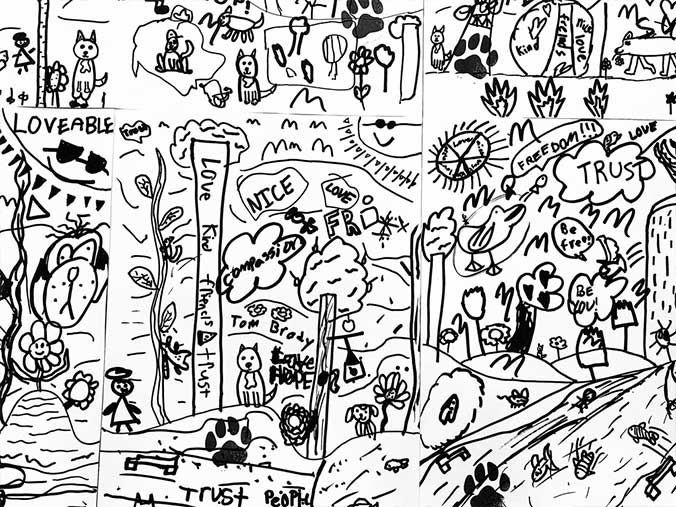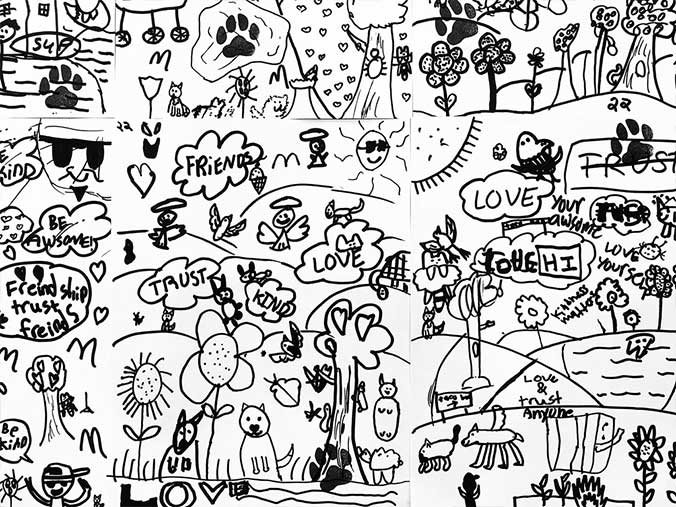 #BeKind