 The Tipsy Vegan's FAVORITE FIVE Holiday Accessories
These are the Top 5 accessories I'm ROCKing this holiday season:
"Each FEED Guatemala Bracelet will provide 1 school meal though the United Nations World Food Programme (WFP). The FEED Guatemala Bracelet is hand-beaded in Guatemala by Nest, a nonprofit organization that empowers artist and artisans around the world." ~ FeedProjects.com
BEYOND LOVE THESE!  I'll be sending out positive energy to my fellow citizens of the world while rocking the silver and blue FEED Guatemala Bracelets at parties this season!  They also come in red, green, black, and gold.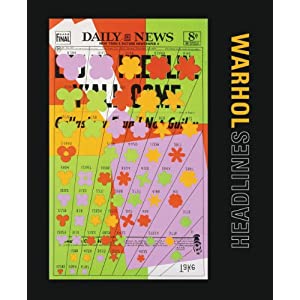 Art & books are always an ultimate accessory for me. This FAB and groundbreaking volume chronicles Andy Warhol's penchant for capturing and immortalizing headlines and the hottest headliners like never before!
"The FEED Health Backpack travels the distance to create change. For each FEED Health backpack sold, FEED will donate an identical backpack to a Community Health Worker (CHW) working in a Millennium Village in Africa. The FEED Health backpack will help to identify CHWs and establish their community presence as healthcare providers. It will also enable CHWs to better conduct their medical exams, as each backpack is packed with medical essentials." ~ FeedProjects.com
This is my inspired go-to bag for all things FUN and ADVENTUROUS ~ Hiking, shopping, transporting ingredients for Tipsy Vegan feasts (e.g., bottles of vodka, rum, tequila, champagne, and so on), and for an extra change of clothes for those special sleepovers after TIPSY blow-outs!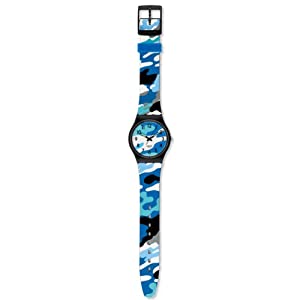 The only hunting I'm interested in doing is the hunt for a good time!  This blue camo Swatch, which also comes in purple, pink, green, and grey, makes sure I'm never late for a party and gives me that electric touch of 80's Old School Cool to boot!
Every time I'm in SoHo, I hit up one of my favorite stores, Muji, to restock on these socks.  Made using recycled yarn, the socks come bundled in a spectrum of unique and one-of-a-kind colors and designs, which work with just about any outfit from denim and flannel to creative black tie, turning your feet into instant conversation points!