 The Tipsy Vegan's FAVORITE FIVE Gifts + BONUS Gift for 2012
I'm sure that, like me, you have been given at least one gift from someone, especially a close friend or family member, only to open it and think, YIKES! This person doesn't know me at all! Your only options then become to tuck whatever it is away in a drawer or closet somewhere, or to re-gift the item, though often in these circumstances said gift isn't anything you'd even want to re-gift.
I am happy to say that during this past holiday season, my family and friends totally nailed it on every gift they gave me. The best part is that the gifts below reflect my interests as well as the issues and causes I am most passionate about. Furthermore, the unique gifts that follow are perfect for year-round giving, be it for a birthday, anniversary, Valentine's Day, a special Thank You, or even as a thoughtful host or hostess gift.
My friends, I present to you my FAVORITE FIVE Gifts + BONUS Gift for 2012:
"Decorate your home with a beautiful hand-made bowl from Africa. Each FEED Africa Bowl was hand-woven by artisans in Rwanda, and comes in a variety of earthy colors that are sure to spice up your living space. Each FEED Africa Bowl provides 3 nutritious school meals through the United Nations World Food Programme (WFP)." ~ FeedProjects.com
When I opened the package containing this EXTRAORDINARY handcrafted bowl, my eyes became as wide as the bowl itself with pure EXCITEMENT! Not only was this an incredibly thoughtful gift, which promotes a charity I feel very passionate about, but the purchase of this bowl provides healthy meals to school children in Africa. This truly is a gift that keeps on giving, and INSPIRES me everyday as I have placed it on the corner of my writing desk where I am continually awed by its craftsmanship and life-giving mission.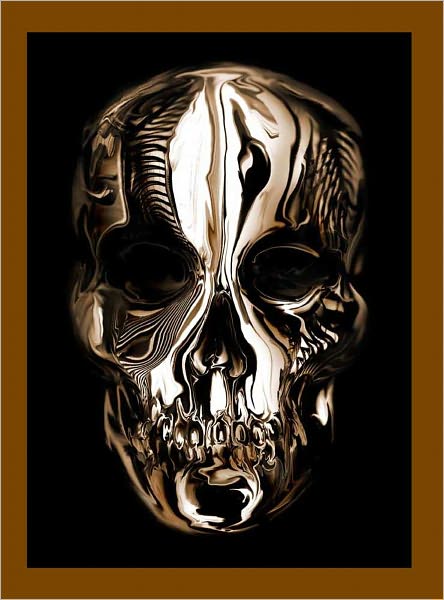 "Arguably the most influential, imaginative, and provocative designer of his generation, Alexander McQueen both challenged and expanded fashion conventions to express ideas about race, class, sexuality, religion, and the environment. Alexander McQueen: Savage Beauty examines the full breadth of the designer's career, from the start of his fledgling label to the triumphs of his own world-renowned London house…Published to coincide with an exhibition at The Metropolitan Museum of Art organized by The Costume Institute." ~ Amazon.com
For the fashionistas and art enthusiasts on your gift-giving list this year, this coffee table tome is the PERFECT choice.  McQueen, who left us much too soon, smashed through all barriers of art and fashion, blending the two like never before. His combination of ingenuity, unbridled drive and creativity, and command of the most unusual and unconventional materials will INSPIRE all who flip through this breathtaking tribute. Not to mention the lenticular cover that when moved transforms from metallic skull into McQueen's face for an added WOW Factor befitting this unforgettable artist.
These days, you can get gift certificates and gift cards for just about anything. However, who doesn't LOVE going to the movies?! I was so thrilled to receive this gift certificate to the small independently-owned movie theater in my hometown. The Apollo Theatre of St. Marys, which has been in existence in one form or another since its groundbreaking in 1928, is owned and operated by a local family, who has taken great strides to restore the two-screen Theatre to its historical grandeur. This special gift not only will allow me to enjoy several movies at only $6 a pop (another advantage of small, independently-owned theaters!), but it allows me to support a local business. Please support the independent and locally-owned movie theaters in your hometown and neighborhood. A gift like this is a WIN-WIN-WIN for everyone!
Ahhhh, the FLASK! Its time has come…AGAIN! Nothing conjures up images of the Rat Pack and the Vanity Fair society of a bygone era quite like the classic flask, where many a liquid treasure can easily be stored and slipped into a pocket or purse. This is the type of FANTASTIC gift that when opened you think, WOW! This friend really does know me! But then in my case, I suspect such a gift is a rather OBVIOUS choice. And, believe me, it has already been much enjoyed, even after only a few weeks in my possession.
"Love is one of the 'Four Immeasurables', the Tibetan vow one makes to help others, expressing a sincere wish for the welfare and genuine happiness of all living beings without exception. This large sterling silver barrel shaped bead 1/2 in. length, is engraved with 'Maitri' or 'Love' in Tibetan." ~ meandrojewelry.com
While I truly LOVE all the gifts I received during this past holiday season, this Love Bead Bracelet from one of the world's premier jewelry designers, who crafts their pieces with an innate spiritual and environmental mission, is closest to my heart. It speaks to my passion for loving and doing my part to insure the well-being of all living beings. With its sheer simplicity, it gently hugs my wrist and is a constant reminder that LOVE will always find a way in this world!
As an artist, I love working with my hands to create in various mediums, from paint and mixed media to photography. A friend, who is also a talented artist and who shares my unbridled affinity for Andy Warhol's iconic work, gave me this fun Screen Printing Kit that will allow me to call forth my inner-Warhol. Produced by Jacquard, a company that creates an amazing range of art products, kits, and projects, this Screen Printing Kit is perfect for beginners like me right on up to the most accomplished screen printers. The best part of this gift is that it will allow me to create art that I can then give to others!
MANY THANKS to all the family and friends who chose their gifts with great thoughtfulness and compassion. Just as their gifts to me above have continued to give me happiness and inspiration, I hope they will do the same for you, whether you are giving them to your nearest and dearest this year or perhaps treating yourself (which is always very important to do as well!).